Have you been thinking about starting your own business as of late? If you are reading this, chances are you are probably looking for great innovative business ideas that could become profitable in the near future. But why bother with innovative business ideas, when you could just copy-paste someone else's profitable product or service? Why not just go with an idea that's already been proven as successful? Here is why…
Benefits of innovative business ideas
The essence of innovation is offering a new solution (product or service) that should make a difference in some particular field or sphere of life. Innovation is about discovering new opportunities and creating an effective way to meet customer needs and expectations. Innovative business ideas can help you create new trends and get ahead of competitors on the market.
Consumers typically recognise innovation as something that adds value to the products or services offered by a certain company on the market. With the market constantly changing, people want to purchase things that are better, faster and make life easier. They are often ready to pay more money for a new, innovative product or service, rather than choosing a less expensive, already existing option.
Innovative business ideas can help you attract great, open-minded co-workers and staff members. Having a devoted and talented team is valuable for every business leader, regardless of the size of the company. This is another benefit which is crucial for developing a successful business.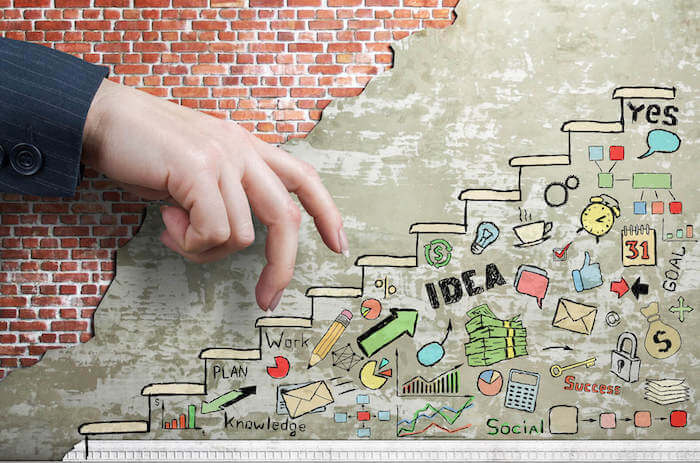 Becoming innovative is important
Without innovation, there can be no improvement. Being innovative is about challenging critical thinking and going beyond what is already known or established. Since we all want to live in a world that is constantly improving, becoming innovative can be of utmost importance. But, how does one become innovative? Here are some useful tips that can inspire you to come up with your next brilliant innovative business idea.
Do the research. You can't get innovative business ideas if you don't understand your target market and potential customers. Once you learn what kind of service or products people need or want, it is easier to focus on your goal.
Keep an eye on the competition. It is always good to know what your competitors are planning next and how you can do better. So, keep yourself busy and creative while trying to find a better way to meet consumer needs and increase your profits.
Inspiring innovative business ideas
Great startup business ideas can help you create a recognizable brand on the market and build a successful business career. If you are looking for such ideas, you may find the following business ideas quite inspiring.
1. Advertising and promotions
If you think of yourself as being creative, detail oriented and well organised, starting an advertising business may be a great opportunity for a successful career. In order to start such a business, you should create a stunning, eye-catching website, and offer a few ideas as examples of what you can do. The idea is to come up with an innovative style of advertising and promotions that are unique to you. You ideally would want your style to become recognizable in the future.    
For those who are skilled enough to create ads, interactive advertising is a great opportunity to present their creativity. It is a fun and attractive way to engage customers into taking part in the advertisement itself.
2. Marketing and public relations
If you have a rich marketing background and creative mindset, starting a business in marketing could be a great opportunity to earn a fine living. With some brilliant marketing ideas and knowledge, you can either create marketing campaigns for companies or organise teaching classes for marketers. Either way, if you don't have a lot of financial means to start with, you should consider working from home.  
If you are interested in public relations, offering public relations specialist services may be a great place to start. You can use your creativity and communication skills while building a favorable public image for the individuals or organizations you represent. Also, you can offer your services in designing media releases and announcements, to shape the public perception of your clients and their work.
3. Making full use of the Internet and producing content
Become an online writer, photographer or graphic designer. With the expansion of the Internet, there is a high demand for online content producers. Offering such services is a great business option for many people all over the globe.
4. App designing
App designing is certainly one of the most popular and rapidly growing fields nowadays. Starting a business in app development is a great option for people who want to own a small company. If you are interested in creating and developing a useful app, but you don't have much capital to start with, you can consider doing the job from home.
Since apps are specialised programs made for computers and smartphones, they are highly popular with people from all over the world. As smartphone users are interested in downloading new apps all the time, this is certainly an opportunity for huge success and high profits.    
Turn your small business ideas into a profitable business career
Every innovation requires commitment. In order to promote your innovative business ideas, you may find yourself investing more of your time and means than you have actually planned. However, being devoted to developing a new business and turning your genius business ideas into reality can end up being incredibly rewarding.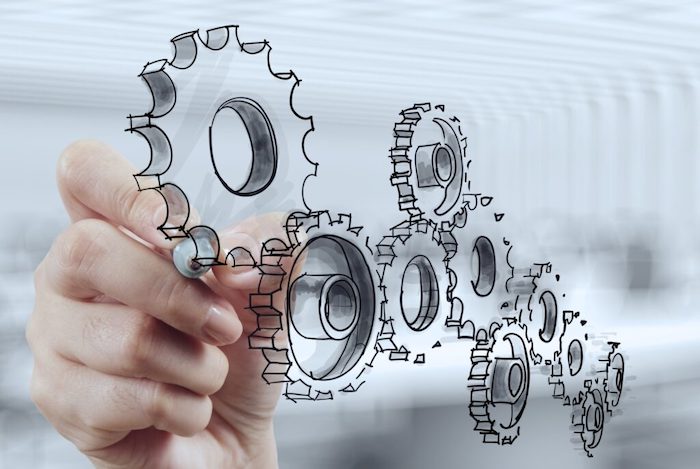 In order to become a successful entrepreneur, you should keep in mind that innovation is a never-ending process which can always be modified. When starting your own business, it is good to focus on creative thinking and expressions, and making the most out of every opportunity. That's how your small business ideas can turn into a highly profitable business within a short period of time.
Get organised!
Regardless of the type of business you choose, it is crucial to be well organised and effective in developing your ideas. If your new business idea includes having staff members, they will likely prove to be a valuable source of new and creative ideas. Making them feel appreciated by asking them for their opinion and ideas can take you a long way toward improving your products and services.
Training and mentoring your employees can also add value to your business – with the proper professional training, they can become more innovative and suggest valuable improvements. So, get organised, encourage your team to brainstorm and ensure you provide an inspirational working environment to increase everyone's creativity and start sharing innovative ideas.