Social media has become a way of life for literally billions of people. The continuous sharing of information is widely accepted as a daily networking activity.
According to Statista, 71% of internet users are social network users and by next year, it is estimated that there will be around 2.77 billion social media users around the globe? That equates to a LOT of social media data gathered!
Businesses are investing more than ever in social media, though they still struggle to prove its benefit, according to the August 2018 edition of the CMO Survey.
To succeed on social media, it's very important to start with a proper strategy and utilise the right tools. Many businesses still enter the social media arena without a plan and end up making common mistakes.
In this post, I discuss the major mishaps companies make when utilising social media.
*Approx 11 minute read
Who Is This Post For?
Local business owners small to large
Multi-unit brands such as franchise groups, dealer networks and national brands with a local presence.
Any brand, whether you're just starting in your digital journey or you're advanced, this post is for you.
Commonly Asked Questions That I Will Address:
What the social media mistakes that businesses are still making are
What a social media strategy is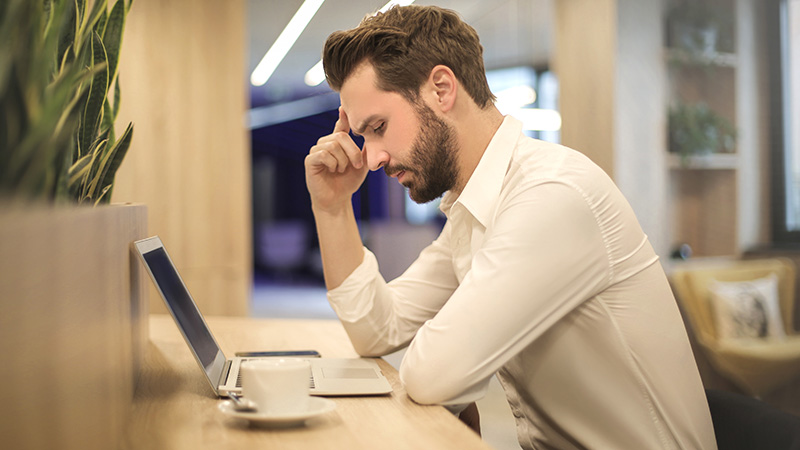 According to eMarketer, more than 90% of businesses are utilising social media in their marketing. However the CMO Survey shows that nearly 50% are not able to show the impact of their social media efforts. Hence why is it so important to make sure that proper foundations have been set in the first place. Many businesses may need a strategic re-evaluation of their social media investments.
Mistake #1: Strategy and Objectives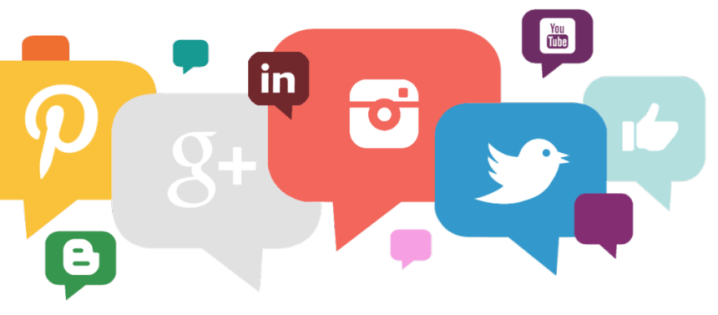 The most common mistake many businesses make is to go into social media without a clear strategy and objectives. They plunge into the social platforms with the idea to connect with customers and use vanity metrics like number of likes, comments, and followers. And then inevitably they are faced with the issue of not knowing what impact these metrics are having on the business.
The most effective way to calculate ROI is to associate social media actions to larger business goals from the start. Individual social media channels need to have their own separate strategy based on key performance indicators that connect back to the global sales and marketing goals.
To ensure that your social media efforts are aligned with the business strategy, start by basing your social strategy on business objectives, then follow that by thinking about target market, social media platforms, tools, and metrics.
The objectives should not only be social media–focused. A good objective could be "Increase awareness of the brand by 20% for people ages 18–24 within six months." Hootsuite suggests that real business goals often come from business conversions, brand awareness, and customer experience.
Mistake #2: Selecting Channels
More often than not, a good social media marketing strategy involves being active on various channels. Yet most brands still limit themselves to one or two most popular channels (i.e. Facebook, Instagram or Twitter), and do not look at other useful platforms such as Snapchat and Pinterest, where they may also have highly engaged audiences.
According to Statista, only 8% of marketers use Snapchat to market their businesses, followed by Pinterest ( 27% ) and YouTube (50%). The majority of the focus is on Facebook (94%), Instagram (66%) and Twitter (62%).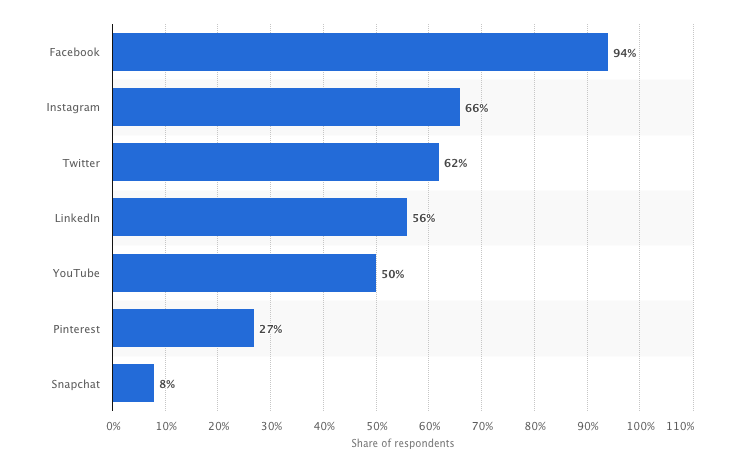 Source: Statista
Choosing the correct channels will largely depend on the overall strategy and objectives. It is not enough to simply set goals in terms of more likes, followers or a higher engagement rate and then choosing the platforms because those platforms may not be aligned with the specific business objectives.
Getting a better ROI will demand a re-evaluation of current channels and then closing the ones that are not aligned with the business objectives.
Mistake #3: Absence of the 'Social'
This is a mistake that unfortunately many companies make. Social media pages need not only be about posting branded content. Social media is as it implies – about being social first. Businesses should be sharing content that is informative – yes, but also entertaining and engaging. Customers will not follow and engage with a brand that makes everything all about itself. It's like having a friend who only talks about herself when what you really need is someone to listen.
A self-serving social media feed looks unprofessional and spammy to your audience. Instead, you should have a mix of retweets (if on Twitter), curated content from other reputable sources, and conversations with your audience.
Mistake #4: Dull Content
If the content is boring and does not entertain or inform the audience, then it simple: no one will engage with it.
If businesses are doing the minimal and simply posting an article or blog with the link, or everything posted is text-based with no images or videos, then this content is too bland.
It's always a good idea to re-visit your content as an outsider and then evaluate it's quality. Would you click on your company's social media posts? If the answer is no, look into creating new types of content.
I always recommend investing in content marketing as not only is it a very cost-effective marketing tool, but it also improves brand reputation by building trust, influences conversions, improves SEO and gives the businesses a competitive advantage.
The bottom line is that consumers want awesome content. In fact, 20% of the entire internet time is spent consuming content and 68% of customers prefer to read articles about the brands they're already interested in. Furthermore, 80% of users learn about brands through the content they publish.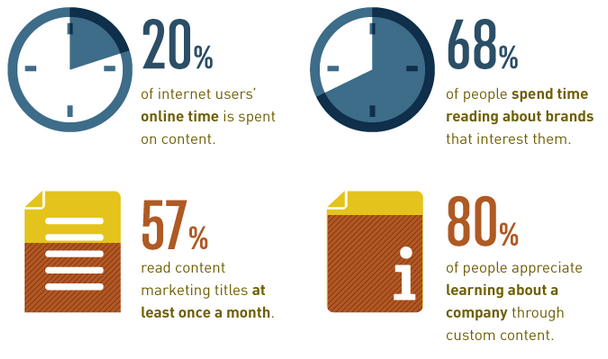 Mistake #5: Targeting and Inconsistency
When it comes to social media, many businesses are not zooming in on their target audience and are simply just posting content for the sake of posting or being seen. This "spray and pray" type of approach (advertising your business anywhere and everywhere, hoping that people will notice you and praying your hard work pays off) doesn't often lend the ROI businesses are looking for. Focus on connecting with people who matter to your business – your customers and prospects!
The second thing to consider is the posting consistency. How often and when content is being posted plays an important role in it's engagement efficacy. It's not ideal to leave your channels with no activity for days or weeks at a time. Determine a schedule that is successful and follow through with it. It's highly recommended to have a content calendar detailing the exact date and times of the content posted.
Mistake #6: Ineffective Measuring Tools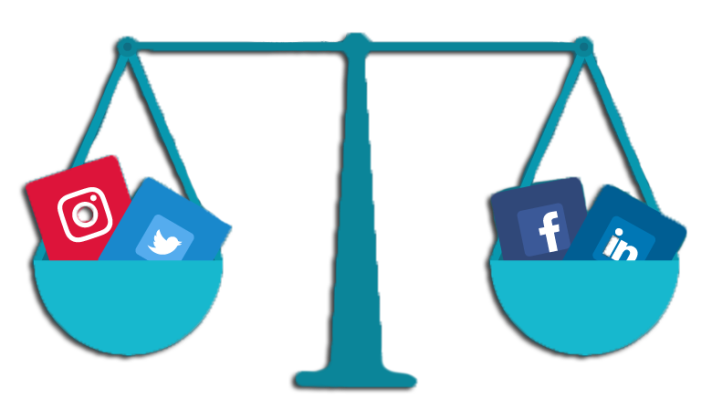 This is a vital aspect of social media because if a business fails to set up measurable metrics, then it cannot improve them.
Here, businesses need to work out whether the social media marketing efforts were a success or a flop. It's not all about simply gaining more followers and website visits, but about making sales.
A few metrics to consider measuring are:
Reach
Engagement
Conversion Rate
Website Bounce Rate
Reviews
Total Shares
By identifying the key metrics, businesses can start tracking the previously defined social media goals.
For example, let's say a business goal is to increase Facebook page engagement rate. To accomplish this goal, the plan would include creating and posting relevant, trending and engaging content, at peak time once a day with a killer call to action. If the current engagement rate is 0.7%, then set a new metric that is high, but achievable, like 1.2%.
Conclusion
To discuss how a great social media strategy can greatly benefit your business model as well as specific solutions I have developed for Franchise groups and multi-unit organisations, contact me today for a confidential discussion.