It's Paul Here.
I help business leaders maximise their
Profit

,

Impact

and

Freedom

(P.I.F.F.) plus, find

Fulfillment

in the process.

My career journey over 26+ years has been incredibly varied (more on that later), none of which I felt at home.

I was hungry for knowledge, wisdom and answers but some expensive and valuable lessons is what I received. If only I had known about the infinite wisdom I had access to right under my nose, this page would look entirely different.
Despite all the obstacles that taught me invaluable lessons, and all the achievements, it was mostly overshadowed by a deep internal feeling of "there must be more to life".
From personal training, marketing, special forces to corporate change management, multiple 7-figure businesses and many things in between, none of it was fulfilling. So, I continued on my quest to find the answers to my deepest question…"what is my purpose"?
I dug deep into consciousness, beliefs, spirituality, astrology, metaphysics, the esoteric, health, quantum-physics, exo-politics and even cosmo-politics…I attended course after course from famous gurus and mystics in many different disciplines, all around the world. In fact most of my vacations since 2010 were to attend workshops and coaching to learn.
…and finally, with all this hard to find information my life started to make a lot more sense.
"My purpose is to make life an adventure and help other people
navigate change
to live a more
fulfilling, self-aware
and
impactful life
."
One of the most significant shifts for me happened when I finally gained clarity of my life purpose. The mission that my soul came here for, that I had no conscious awareness of until 2018. I realised that I had a purpose beyond just a career… and that it was truly aligned to my higher self and my spiritual evolution. The replicable in-depth process I went through revealed all my hidden qualities, potential and purpose, and how I could achieve a sense of fulfillment.
For the first time in my life, I had a feeling of ease, and intuitively knew why I had been on the journey I'd experienced.
I'm crystal clear on who I can best help in the world. So, I only focus on working with self-aware business leaders that are on a growth journey. Those that want to scale their ethical business and aren't afraid of exploring the intersection between technological evolution, modern science and spirituality to do so. For both personal and business transformation.
I love working with business leaders who are committed to working less and getting paid more so they can make more impact and lead a more fulfilling life. This creates a ripple effect throughout society.
Timeline of "Some of the Lessons That Helped Me Grow"
(An unflattering, raw and real look at success.)
My First Job
Clueless about what career path to pursue, and not wanting to carry on my fathers construction business, I got a job that i had as a hobby as a teen. Electronics. I was bored within weeks and the $35k salary after completing an apprenticeship really put me off.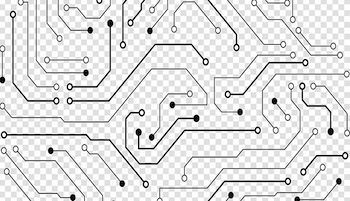 Lesson: Find mentors as young as you can to save time when you graduate. Now that i've studied a bit of Quantum Electro Dynamics (QED) for Health, Electronics has actually helped me.
Strength Coach
Pursuing another interest from my teens, and passionate about health and fitness where I got certified in year 12 as a Personal Trainer and Group Fitness Coach.



Lesson: I loved helping people transform their health. But doing it 1-on-1 and small groups was not enough to keep me there. I wanted to learn more skills to make more impact in the world. I also needed variety to get out of the same daily environment.
Intro to Corporate
Telstra seemed to be a good place to learn more about the business world. With 3 promotions in 2 years and 3 offers for redundancy my time was up.




Lesson: Job security doesnt exist. Change was the only constant so I learnt embrace it. Also, hard work alone doesn't pay off, politics is the corporate currency. Something I had no interest in. I just wanted to do a great job and grow.
Time Out
I went overseas for a few months to learn about the world and figure out what was next.
Lesson:
I felt lost after taking a redundancy and buying my first property at 21 and I needed a new level of mind to figure out the next chapter. Plus I realised I love travel. So expanding, I had to do more.
An Interim Role
My financial advisor at the time saw something positive in me and wanted me to grow a new business he had acquired through some M&As. It was putting deals together, like Bringing Mike Tyson to Australia for a Title fight, and intriducig a range of automated technology to consumers.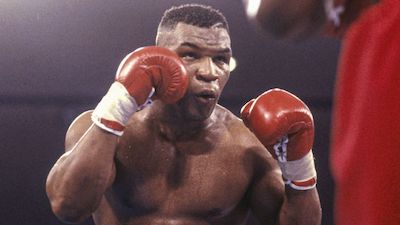 Lesson: I was actually pretty good at sales when I believed in the product I was selling. Plus I loved the creative side of structuring a deal and selling the vision to key stakeholders.
My 1st Company
Insight Protection was created unexpectedly, when mentors at the time offered me a couple multi-million dollar contracts. I was always interested in my own business so off I went.


Lessons: Earning millions at age 24 scared me and I felt a real emptiness with no real purpose. Money alone can't make me happy.

Another lesson I learnt was that there are some very unethical people in the business world that are 100% self-serving.
My 2nd Company
Insight Communications was a communications agency setup with a Telstra colleague and mentor.

Lessons: When going into business with someone else, make sure your values and goals are aligned first. I value Honesty & Transparency.
Going Online
Looking to create more of a lifestyle business and be independant in my business pursuits I bought my first domain "ovarian-cancer-facts.com" and built 90+ pages of well researched content that organically brang in over 60,000 unique visitors per month.



Lesson: I love the scalability of online businesses, and I learnt a thing or two about digital marketing. I also wanted to explore this more as a future business model.
The Breakups
The first major losses as both businesses too an unexpected turn. Insight Communications business partner had Bipolar and disappeared midway through running for Prime Minister, and the business advisors to Insight Protection decided that stealing my contracts was a good idea for them. Additionally my personal relationship came to an abrupt halt at the same time.



Lessons: "If I'm good I will receive" proved to be an inaccurate belief. I just hadn't figured out a more accurate replacement at this point and it felt like my world had fallen apart as did my plans of financial retirement at 30.
WTF
After the breakups I needed a radical change and a new challenge. The idea of becoming a Commando seemed like a good place to channel my frustration and lack of purpose.



Lessons: I had a lot of fun, and many lessons, but this was not my higher calling. I am a lot more capable than I ever believed previously, this was some evidence of hard work paying off that I needed at this point in my life.

Business Optimisation
Integrating back into the real world after military was a process. But I always had a talent for looking at the bigger picture and figuring out ways to improve things. Mallesons Law Firm hired me to do just that.




Lessons: Lots of Egos in a Top Tier Law Firm. The TV Series "Suits" doesn't disappoint.

I also had new levels of confidence on what I could do inside a large organisation by way of change, innovation and resourcefulness.
More Business Optimisation
Taking my achievements at Mallesons to new heights I did joined ING Direct where I found ways to automate the business through digital transformation, & save them tens of millions in operating costs each year.




Lessons: People hate change. Until of course they experince the benefits.

Some people are promoted to their next level of incompetence where they are unfulfilled and not serving at their highst potential.
The mechanics of optimising and innovating a business was easy, it was the people that made it difficult.
eCommerce Launch
Needing additional stimulus and growth outside of work I started an ecommerce store selling Marine Phytoplankton health supplements. The site quickly become number one on Google and I had maximised its profitable traffic potential before selling this site in 2012.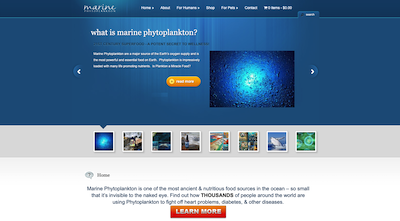 Lessons: Picking a niche site with low and weak competition was a nice success to practice some of my online marketing on.

I also felt there was more to health than merely supplements and thus my heart was not aligned to pursue this any further.
A Digital Agency Was Born
This was the first business I was actually excited about. I had a track record and could see lots of opportunities to add value to businesses. I had also a few years of experience under my belt doing this as a hobby for my online businesses that generated a nice income.




Lessons: I needed a sales person to scale the agency so I could make more impact.
Running an agency was hard work, especially working with larger brands, having your main point of contact leave and losing the business due to a new manager bringing in their own vendors despite our great performance.
A Silly Mistake
To accomodate a sales person in a business partnership, against my intuition, I created a new company "Exponential Results". This did reasonably well financially in just 18 months until my business partner decided he should take all the clients and run his own business.




Lessons: Always trust your intuition. I also felt there was something more I needed to be doing in life. We are guided in magical ways to get back on track for our soul mission, and I had no idea what that was at the time.
A Disruptor in Health
Co-founding a global health movement to solve a global health crisis was exciting and something I was truly passionate about. The wisdom and health tips I gained here I've now incorporated into my own life and the lives of many of my clients.




Lessons: This movement was a little too ahead of its time, and redefined what I thought I new about health completely.

If the disruption you seek to make is too great to a powerful, profitable industry, you need long term planning and people in high places to succeed.
Gaining Clarity
After 20+ years of what felt like failures and difficult times plus some guidance from some mentors, I finally gained some much needed clarity on who Paul Shepherd really is, talents and shadows of my unique design.




Lessons: The truth of our potential is hidden from us, yet right under our nose if we choose to seek it out. Finding ones purpose gives you new energy and a passon like eno other. What I have unocvered MUST be made easier to find for others and the betterment of humanity.
Years of Refining
In my early 20's I was on track to retire financially by the age of 30 based on the trajectory I was on. But my soul had other plans to expand, evolve and experience so much more than financial freedom alone.
It's because of those difficult lessons and what was seemingly an endless trail of setbacks at times, including getting royally screwed, and feeling totally lost in life that led me to where I am today. With clarity, certainty of my mission and not just the tools to help others but the first-hand experience to understand what YOU might be going through too.
I've made many mistakes and have realised that we are here for the journey, not the destination.
"Perfection = Continuous Improvement" There is no destination (Kaizen). This taught me to be more present each day, where I've learnt to identify the beliefs I need to change in order to grow.
What do you need to change?
Change is constant,
so lean into it, You'll enjoy the journey a lot more.