CASE STUDY: Buyers Agent Institute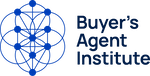 The Buyers Agent Institute was founded in 2018 by Ben Handler. Ben has over a decade of experience running one of the most successful Buyers Agencies in Australia (Cohen Handler). Realising there was a massive under representation for Buyers within the property market in Australia, Ben created BAI to try and balance the market, giving both Buyers the opportunity for a better price and experience and an opportunity for people who love property to thrive in a career buying property for other people.
When BAI first started in early 2018, Ben and I had some discussions about scaling this business from approx. $280,000 turnover into the millions and futureproofing the model for years to come.
The Challenge
Startup Business
Low revenue in its early days but signs of potential.This was a new niche in an untested blue ocean markeplace.
No Track Record Online
Whilst Ben was successful in a bricks and mortar business he hadn't had much online experience. So there were some skills to be learnt by Ben which took the best part of 1 year to hit a 7 figure turnover.
Uneducated Marketplace
The concept of a Buyers Agent was new to Australia, so there was a lot of educating the marketplace of the value proposition and the career opportunity to make this profitable.
The Solution
Sales Funnels
Online Sales funnels were at the core of the marketing for BAI, and we tested dozens of funnels over the course of 3+ years to find a sweet spot or ROI and scale.
Paid Traffic
Facebook ads are what allowed us to scale this business. Initially it was 100% of sales from Facebook, then diversification into YouTube Ads and Affiliate Partners, with some podcasting sponsors to help the brand.
Marketing Automation
Approximately 60% of sales came directly from a phone call over a 30 day period, including a few follow-up calls. Email marketing and SMS automation made up for the additional 40% over a 6 month period.
Selling through the customer
Salesforce built a successful global empire using its customers to do the selling. So we did the same at BAI. The focus was to really help students of the BAI program become thrilled with their training, AND successful in their own Buyers Agent business or career. They video testimonials speak for themselves.
Upselling
The Buyers Agent Accelerator program was the core product but only about 60% of where the revenue came from. Upsells to Group Coaching and 1-1 consultation made up the other balance.
Increasing Prices
BAI program started out selling at $3,900, now with all its success and customer testimonials, it is selling for a much higher price.
The Results
BAI grew from a startup in 2018 to a generous lifestyle business by 2020.
From $280k turnover to approx. $3.5mil turnover in 18 months.
The positive cashflow generated in this business has given Ben the time and finances to purspue other opportunities, including some of his personal interests.
Buyers Agent Institute Grows from a $280,000 per Year Startup to $3.5 Million per Year Lifestyle Business.
Want similar results for your business?
The above example is something that you too can achieve in your business. As long as you have a minimum of $200k revenue and are willing to both do the work, follow instructions and are prepared to change, this type of lifestyle business could be yours too.
Ready to take things to another level?
Clickfunnels 2 Comma Club Award