Regardless of the industry, all companies will go digital. The digital process, when implemented correctly can deliver remarkable results. But there are misconceptions that can have just the opposite effect if not carefully clarified.
In today's fiercely competitive digital environment, businesses are under harsh pressure to compete with fast-moving digital trends. Certainly, the vast majority of businesses are becoming increasingly digital. Regardless of the industry, eventually all companies will need to deliver their services & APIs to consumers, mobile applications, devices of IOT (internet of things) and many different systems.
In this post, I will illustrate what some of these digital illusions are and why to ignore them.
*Approx 8 minute read
Who Is This Post For?
Local business owners small to large
Multi-unit brands such as franchise groups, dealer networks and national brands with a local presence.
Commonly Asked Questions That I Will Address:
What is going digital
What are the 3 steps for going digital
What the 6 digital myths are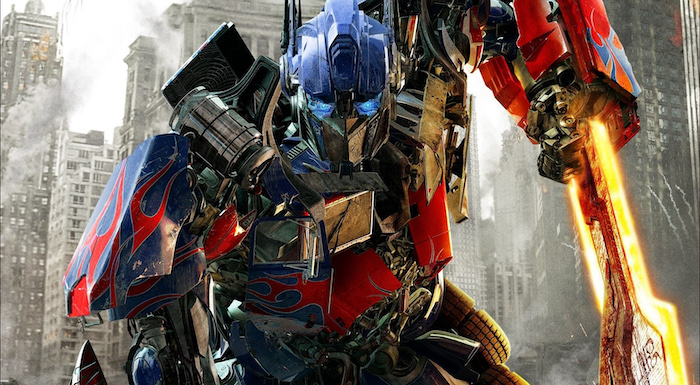 What is Going Digital?
Going digital is "the transformation of business by revamping the business strategy or digital strategy, models, operations, products, marketing approach, objectives etc., by adopting digital technologies. This accelerates sales and growth of the business from end to end."
This process is fast becoming a competitive necessity for many businesses. Hefty and fast-moving technological advances coupled with swift market and competition changes and growing customer expectations are intensifying the need for companies to evaluate their business models, internal capabilities, and customer experiences.
3 Steps for Going Digital
Step #1: Embracing a culture of change
As previously mentioned, going digital, demands a change in the company culture. In such a fast paced technological world as today, businesses simply need to be in a state of constant revolution. Once any changes are made, then more follow and so on. It is important for businesses to build a momentum that is in tune with any new trends in the industry.
Having a culture of continuous change and evolution is key combined with a strategy of continuous improvement.
Step #2: Measure your KPI's
In order to truly embrace continuous change, businesses have to analyse the methods by which they measure themselves – the key performance indicators (KPIs) as well as the analytics tools used. Establishing new KPIs that reflect fast-paced market trends, technological advances, as well as increasing amounts of data consumption and collection is vital nowadays. Likewise, reviewing any old and outdated KPI's is just as important.
Step #3: Take action
Both of the above two steps are futile if no action is taken. It is imperative that change is embraced, measured and implemented. Furthermore, in going digital, the whole organisation needs to be in complete alignment with the changes taking place. The journey needs to become everybody's job, everyone's responsibility.
Going Digital Myths
Here's a rundown of some popular misconceptions about going digital, and why you shouldn't believe them.
Myth #1: It's all too much of a technological challenge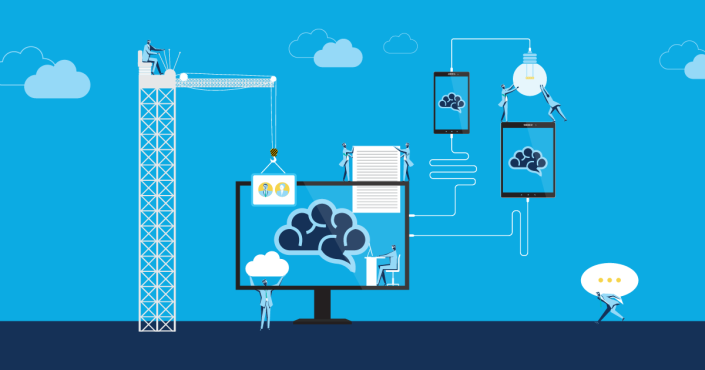 Initially, the most difficult aspect of going digital is getting business to embrace the change. Subsequently, the transformation journey should always begin by aligning the business strategy with the changes necessary to be implemented.
Whilst digital transformation is fundamentally propelled by continually advancing technologies, its successful execution mainly depends on having a good strategy.
Hefty and fast-moving technological advances coupled with swift market and competition changes and growing customer expectations are intensifying the need for companies to go digital but the real challenge is not technology, rather the strategic implementation of that technology.
Myth #2: Results are instantaneous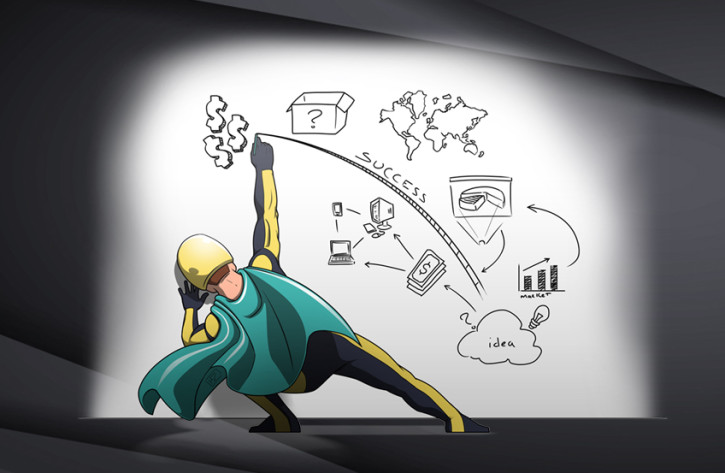 This is a big one. Nowadays, technological advancements have led a whole generation to instant gratification and likewise, people think that as soon as you deploy digital marketing to promote your brand or product, the success will be immediate.
This however, is illogical as it takes time and effort for consumers to find out about and start using the products. It takes at least 3-4 months to fathom any outcomes. One of the main benefits of digital marketing is that a business has access to tools that can micro-target audiences as well as measure what is being consumed most, resulting in predictions of consumer product trends.
Myth #3: You'll spend more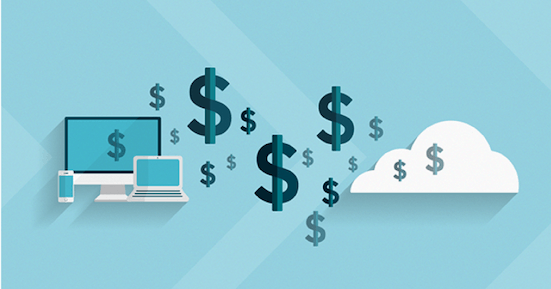 It's a common misconception that the digital journey will end up costing businesses more due to the perception that because digital has an enormous audience reach through the internet of things (IoT), it must be more expensive than conventional advertising methods.
The actual opposite is true – it's is less costly because creating things like social media accounts, business pages and locations are free and brand promotion is much more cost-effective online.
Myth #4: Customer experience is the main focus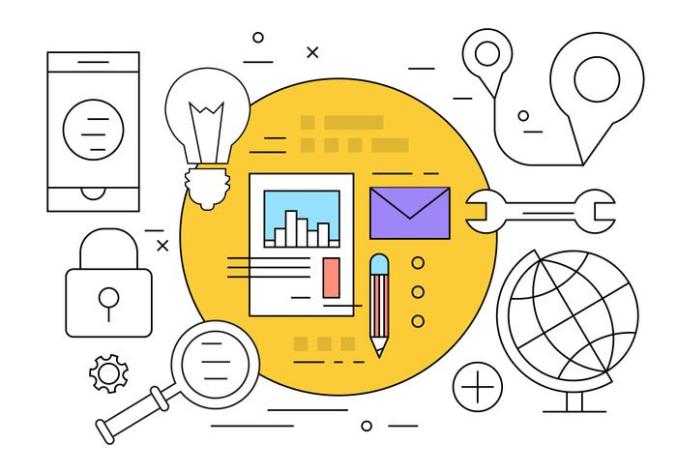 It might be expected that customer satisfaction is a key driver in going digital, but when this becomes the primary focus, businesses tend to neglect their fundamental essence. To achieve a genuine transformation as well as provide a great customer experience, businesses must perform internal analysis and remove blocks that can pose challenges.
Going digital is no walk in the park, it demands sizeable ideas, brave actions and most importantly – the change of the company culture. Businesses should focus on establishing a strong culture of change embracing the company's organisational as well as technological core.
Myth #5: Going digital is only for modern companies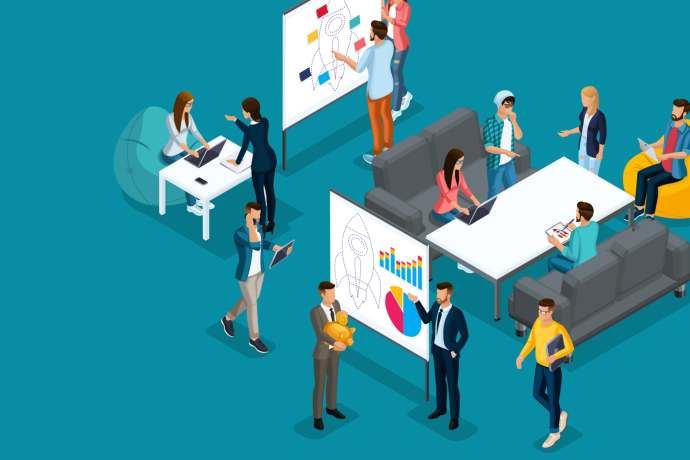 As a matter of fact, traditional companies are heavily investing in the digital direction. According to IDC, worldwide spending on digital transformation is expected to be nearly $1.3 trillion in 2018, an increase of 16.8% over the $1.1 trillion spent in 2017.
Digital transformation is taking place across all industries and across various divisions and functions within organisations. The most successful traditional companies are embracing this transition and reinventing how their processes work in the future while simultaneously finding the relevant technology to make it happen.
Myth #6: Everyone else is further ahead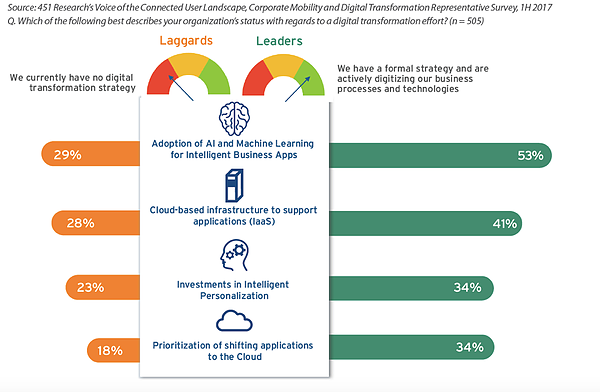 This myth is totally busted.  VoCUL's Corporate Mobility and Digital Transformation 2017 Survey shows that only 29 percent of companies have a strategy for digital. Approximately 50% do not have a strategy at all.
Digitally challenged companies pivot towards individual technologies and have approaches that mainly focus on operations, while digitally evolved businesses embrace digital with a focus toward transforming their businesses.
Businesses can digitally transform and attain more customers by leveraging the latest applications, analyt­ics, and infrastructure to deliver a differentiated experience. In today's times, this is not a luxury, but a necessity for survival.
Conclusion
There are various assumptions out there about what going digital is, but at the end of the day, it is about getting businesses to embrace the change. Subsequently, the transformation journey should always begin by aligning the business strategy with the changes necessary to be implemented. These 6 myths of digital marketing have now been busted.
To discuss how going digital can benefit your business model as well as specific solutions I have developed for Franchise groups and multi-unit organisations, contact me today for a confidential discussion.