Lead nurturing has always been a demanding task. It's almost like hand-holding your prospect throughout the entire conversion process. Nowadays, this task is even more demanding because of all the options and distractions that can easily take the attention of the prospect away from your target. This is why it's more important than ever to adapt your nurturing efforts to the specific needs and the levels of interest of each and every lead. All of this (when done right) translates into creating effective sales funnels.
Nurturing leads through sales funnels is especially important in the franchise industry. You need to create trust that your business has big potential and that your franchisees can easily succeed with it. At the same time, you need to communicate a dose of complexity so that your prospects won't even think about getting into the business without your expertise. It's a tough balance to strike, but it can be done.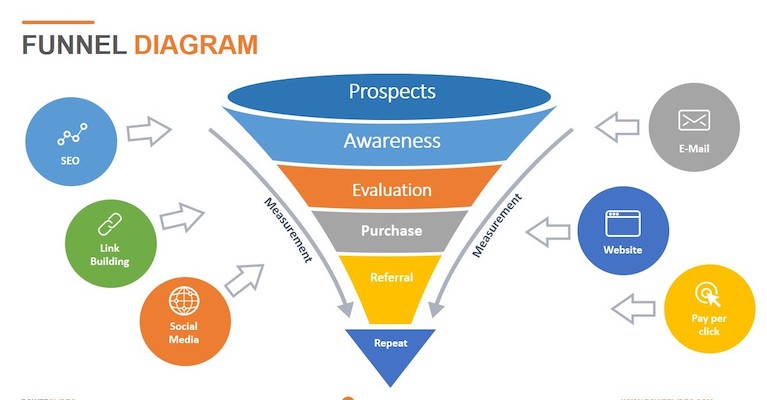 In order to achieve this, you have to craft a plan to carefully build trust with your leads over time. You need to make sure that your messages are properly shaped and delivered at the right time, to the right lead. This is where drip marketing comes into play.
What is drip marketing?
The name of this marketing tool for lead nurturing is derived from the agricultural term drip irrigation. And this is a perfect analogy to describe what drip marketing is all about. The agricultural system delivers just the right amount of water to each plant over time to keep them satiated without drowning them with too much water. The system gets the most results in terms of growth while using a minimal amount of resources.
Drip marketing means delivering carefully selected series of messages to your leads with minimal effort on your part. These types of campaigns can help build and maintain customer awareness and trust. Drip marketing moves the leads through the sales funnels to the point where you can close the business deal. The latest research findings show that drip marketing can reduce the cost per customer acquisition by an average of 33%.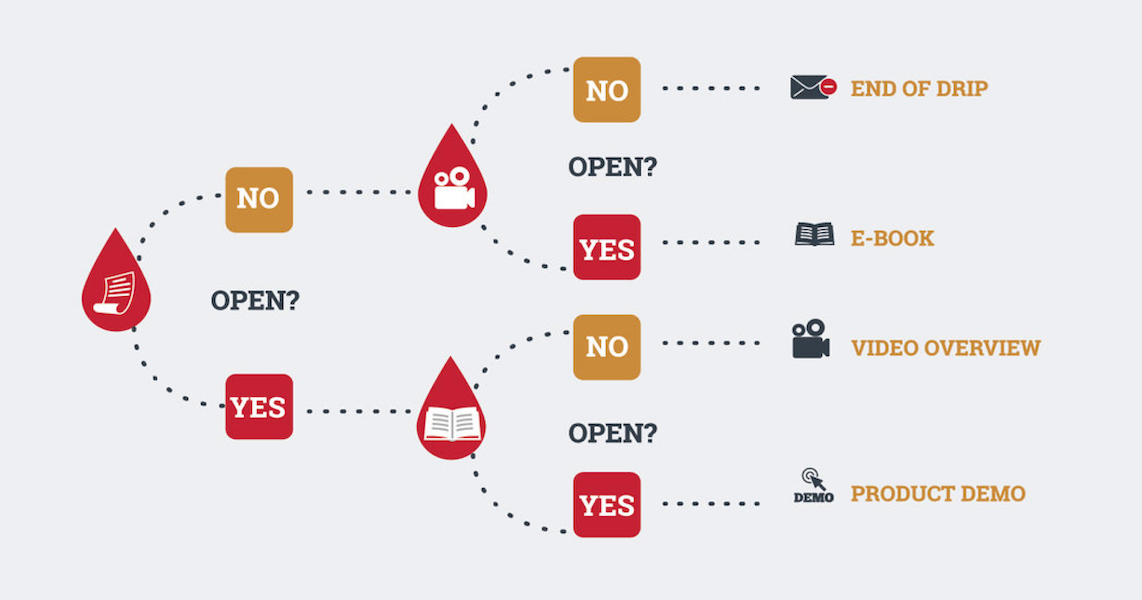 This lead nurturing method allows you to target both existing clients and new prospects. You can give your clients the information they need without overdoing it. Don't forget that your marketing efforts can easily turn into spam if you don't know when to stop. You have to identify your prospects and keep them interested in your franchise concept with marketing messages that resonate the most with them.
Drip marketing campaigns generally work best with an audience that has shown a certain level of interest in your business. The campaigns cultivate the trust of your clients through an automated process of sharing information using various marketing tools. Since they are largely focused on good timing, drip marketing campaigns result in a higher response rate and higher likelihood of sales.
How to nurture your leads in your sales funnels with drip marketing?
From simple auto-responder sequences to complex behavior-based strategies, drip marketing campaigns can be executed with very little effort. You can convert more leads, recruit more franchisees, and manage all your marketing processes and operations more efficiently. However, to get to this point you'll need to invest some time & effort in planning and preparations.
Here are the steps you need to take in order to ensure a smooth ride for your leads through your sales funnels.
Know where you stand and where you want to be
The first thing to consider when working on a drip marketing strategy is to define your main goals. Next, you should evaluate the current position of your business and determine if it's scalable. If it's not scalable as currently set up, think about what you should change to make it so.
Afterwards, you can think about the things that a drip campaign can do for you. As soon as you see the steps that lead to your goal, you can try to automate them. It is also important to determine the metrics you'll use to measure the success of your campaign.
Segment your leads
Before you make the effort to create effective sales funnels, you'll need to analyze your list of leads and break it up into groups. This is called "segmentation". The most effective segmentation is the one based on differences in behaviors. Note however that behavior-based drip marketing takes time and effort. It is also more expensive.
It is totally worth it however because it allows you to scale your marketing efforts on autopilot. If you don't do the right segmentation of your leads, you will need to keep your messages very general. This will make it very hard for you to achieve great results.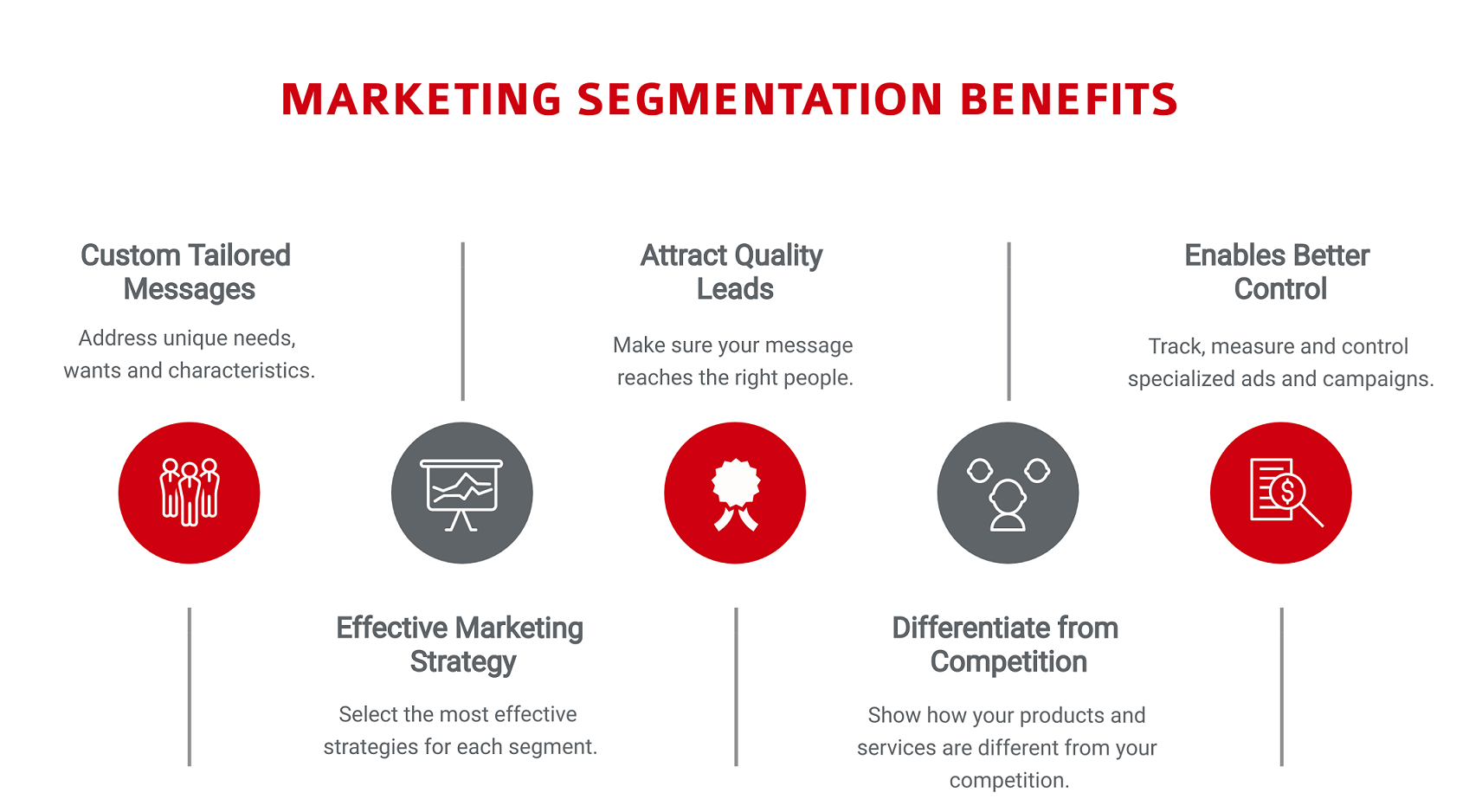 To ease the segmentation process, you can ask a couple of questions in your welcome email. The answers will give you hints on where the particular lead is in the sales funnels. This will make it easier for you to measure the nature and level of their interest.
Alternatively, you could include these questions in your signup form. Just be careful not to make your signup form too lengthy and boring because you risk decreasing its conversion rate. Only ask relevant questions with a possibility for short answers.
If you don't want to make segmentation as obvious, you can use faux surveys. This means formulating your questions as if they are part of a survey. Then, you can use the results page to promote a relevant offer or ask additional questions for further segmentation. This method gets the highest click-through rates because it elicits people's curiosity.
Another effective segmentation method is tracking the link clicks. You can email different content to your leads over time and see which one gets the most attention from each and every lead. Tracking website activity can also help you segment your subscribers. You can get insight into their needs and interests by seeing which pages they are visiting, as well as what actions they're taking.
For franchise groups, there are two more ways to segment leads for better nurturing through the sales funnels.
Segmentation by geography
Franchise groups very often work with individuals and companies from various cities, countries, and regions. Therefore, this type of segmentation can be very useful for creating relevant messages.
Segmenting your leads by geography allows you to craft your drip marketing content in the local language and currency. It also helps you stay relevant in terms of current local events and trends. Some companies use this type of segmentation to further shape their campaigns in accordance with the income bracket of the particular zip code.

Segmentation by engagement
Depending on your preferences, you can create as many segments as you like for different levels of engagement in your campaign. However, it is best to keep things simple and make three segments: high engagement, regular interaction, and low engagement. The frequency of communication can be your main metric for defining the type of leads.
People who regularly open all your emails, click the links you send, visit your website and respond to your calls to action are highly engaged. You can send them more emails, more frequently, with more detailed content. Since these leads are showing interest in what you have to offer, you need to satisfy their need for information and help them convert to (or remain) your clients.
The leads in the 'regular interaction' segment would be the ones who open your emails, but don't respond to your calls to action every time. They visit your site and click the links occasionally. These are the people with whom you have to be very careful. You need to keep your communication less frequent and less aggressive.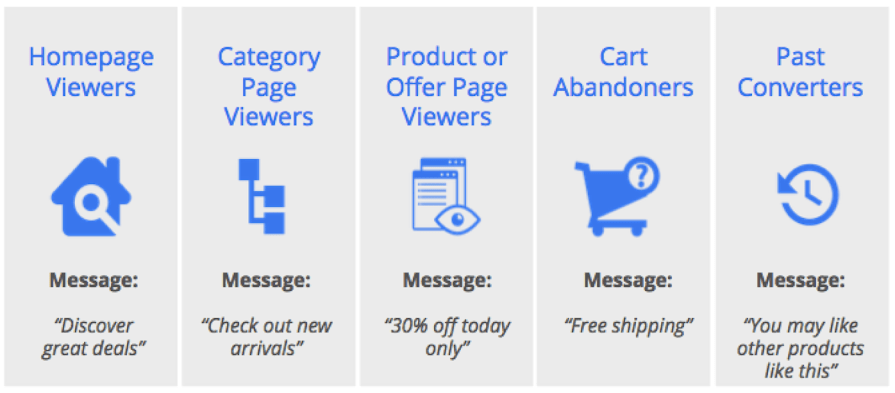 The leads in this segment can easily move both to the more engaged and the less engaged segment. Therefore, your content should be focused on changing their behavior. You need to evaluate their actions carefully before you start sending them more content for more frequent interaction.
The 'low engagement' segment is for the people who interact with your content in low frequency. These are not for the ones who are completely inactive, just "very rarely engaging". For this group of leads, it's best to send different content, occasionally, and track the type of content leads tend to interact with mostly.
Whatever segmentation method you use, remember that the purpose of segmentation is to deliver relevant content to your leads. You need to create a new set of messages for each segment. Therefore, it's important to keep in mind that the more segments you create, the more work you'll have nurturing leads.
Carefully craft your messages
The effectiveness of your drip marketing hugely relies on the messages you share with your prospects. They need to be both persuasive and informational or educational. Your leads need to feel that your content provides a value beyond your selling motives. Every piece of content you share with them is a chance to build a business relationship based on trust.
Make your emails so interesting, that they will make people excited and eager to get more. Just don't forget that the main purpose of the email is to lead people towards your goal. Be clear and persuasive in your communication and get people to take concrete action. Since everyone has different interests, it is very important to create personalised and relevant messages for your leads.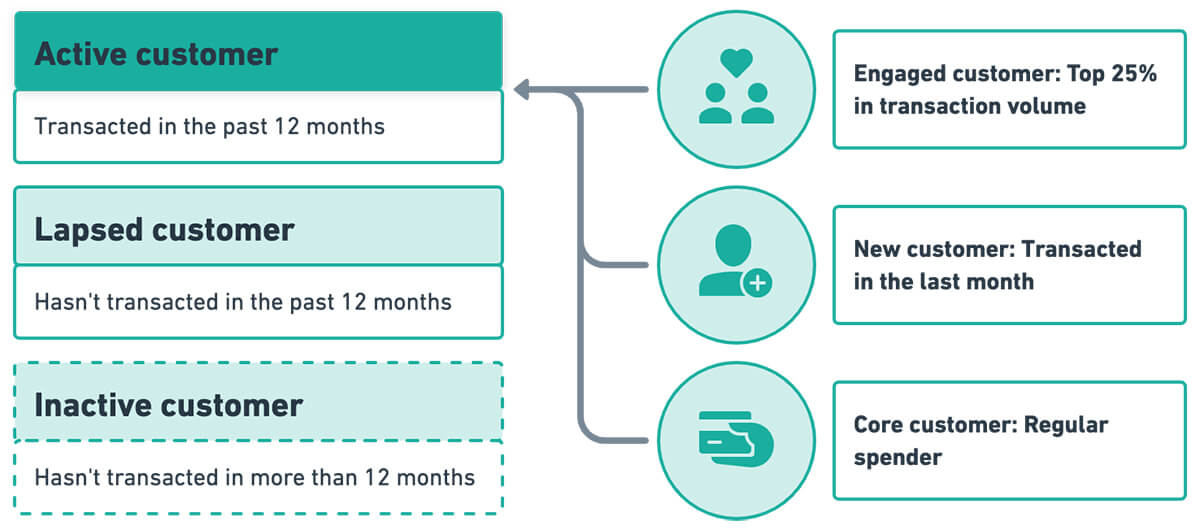 Remember that your messages need to carefully direct your leads through the sales funnels. First, you have to raise the awareness of your leads regarding the possibility of doing business with you. In the next stage, you need to motivate them to do a bit of research and compare you with the competition. Your messages should point out the benefits of your offers compared to the others on the market.
As soon as you feel that a lead is interested, try to close the deal. The last thing you should focus on is client retention. There are lots of possibilities now, and if you don't nurture your current clients, you may lose them.
The crucial thing you need to do before crafting your messages is get to know your clients and prospects. Get insight into their browsing habits. Learn which keywords they use to find you online. What are the pages they find the most interesting? What type of content do they download? What type of content are they most likely to respond to? Find out as much information as you can and use it to create buyer personas.
Remember that drip marketing means constant and frequent messaging and content sharing. If you are not able to craft relevant content, your campaign will have the opposite effect from what you're trying to achieve. Imagine getting messages on a topic you are not interested in every single day. I can bet you will be annoyed and determined to stop the communication immediately.
Talking about drip marketing, people often think of campaigns based on emails. It's true that automated email campaigns are extremely effective, but depending on your target audience, you can use other means of communication, too. Phone calls, SMS, direct mails such as brochures, newsletters and other printed materials can be a good addition to your email campaign.
If you want to stick to online communication with your clients and prospects, you can include videos, webinars, blog posts, and landing pages, to name a few. Mix some of these communication tools and formats based on the user behavior and you'll get yourself a killer campaign for lead nurturing.
Keep track of your progress
In order to ensure success for your drip marketing campaign, you have to keep an eye on how your messages are received. The better evaluation you make, the greater the chances are to shape your campaign according to the needs of your leads.
Proper evaluation is essential for shaping behavior based sub-campaigns to ensure effective flow through the sales funnels. It helps in identifying interests and pain points which will give you directions for moving the leads towards your goals. Keep track of which emails are opened, which links are clicked and what actions your leads take after each of the messages you send.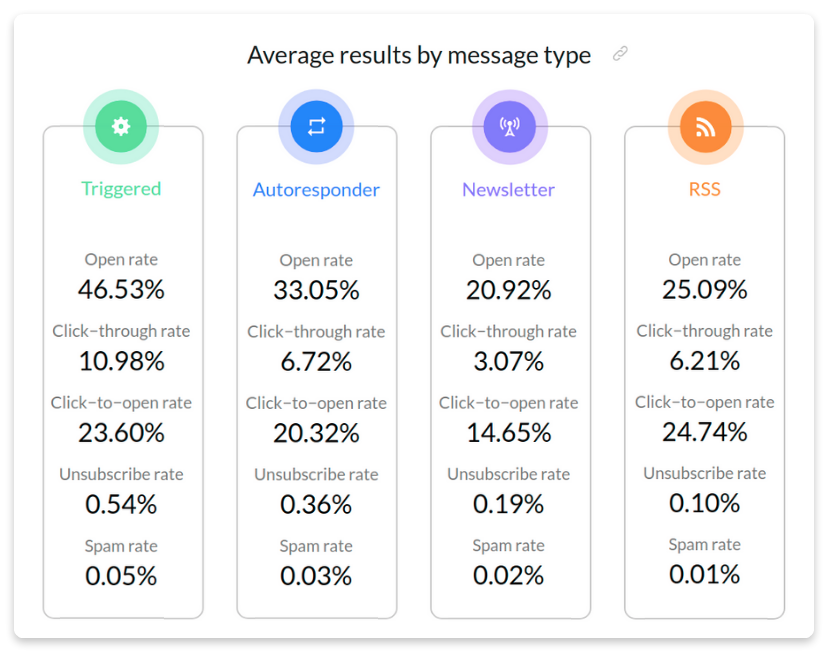 There's no doubt that drip marketing is the most effective tool for lead nurturing with sales funnels. It lets you build strong relationships with your audience subtly over time, without seeming too pushy to make a sale. As long as you show interest in the needs of your leads and stay relevant in your communication, success is inevitable.
Take the time to plan your campaign and be ready to make changes that will improve your business results. Remember – we live in a time of great changes and innovations that shape the behavior of people each and every day. Don't take the good or the bad results for granted. Use them to increase the effectiveness of your drip campaign. Invest in nurturing your leads and you will experience an outstanding return on investment.