Startup marketing is a challenge that any business owner and marketer has to tackle. If you are willing to grow your startup, you've hopefully done your research and reading on the subject. And, if you've paid attention, you've probably come to the conclusion that the best marketing strategy for startups is to "be innovative".
Guidelines such as know your audience, know your competition, and offer something that solves people's problems are essential, without a doubt. But, you need much more if you want to stand out in today's competitive market. 
*Approx 10 minute read
Who Is This Post For?
Local business owners small to large
Multi-unit brands such as franchise groups, dealer networks and national brands with a local presence.
Any brand, whether you're just starting in your digital journey or you're advanced, this post is for you.
Why do you need to be innovative in your startup marketing strategy?
Good entrepreneurship involves innovative thinking to start with. If you have a startup or a small business that needs to grow, you have to make it visible to as many targeted consumers as you can. But, hundreds of other businesses have the same goal. And note this, competitors are not just the companies that operate in the same industry as you. There are various products and services offered by businesses of all sizes that compete with your offer at some level. Their goal is to get the attention of the same audience as you.
Thus, your marketing messages are competing against thousands of other messages on a daily basis. As a startup, you can't afford to compete with the quantity of messages, nor can you afford expensive advertising. Your budget is limited. Hence, you should focus your resources on important business aspects, such as product development.
So, if you want to thrive, you are left with the option to market smarter than the competition. This is why a solid marketing plan for startups should avoid traditional marketing tactics. Startups need to show they are different, and innovative marketing is the best way to do so. Most savvy startups today are hiring "Growth Hackers" instead of traditional marketing professionals. Growth hackers by nature are innovative in thinking and will focus on maximising returns with the smallest of budgets.
Innovative marketing tips for startups
Some of the tips that I want to share with you here boil down to 5 general ideas. These ideas will give you the gist of how you should craft your startup marketing strategy. Your creativity and passion to shine will do the rest.  
1. Show your skin
Many businesses make the mistake of being too cautious and closed to the public. Wanting to sell more, they only focus on communicating messages about their products and services. Don't make this mistake. You don't have to be focused solely on sales to drive them. People buy from businesses they trust. And, you can't earn the trust of your customers without demonstrating who is making the offers.
Give your startup a personality, a character. Reveal the motives, beliefs, and priorities that drive your business. Don't be too shy to talk about yourself and your team members. Use your website and social media profiles to share your team's spirit. Share interesting stories about your team's activities without trying to promote your offers. Let your customers and prospects feel like they know you. That way, they will easily make the decision to buy from you.
2. Get social
Social media can be the perfect tool for your startup marketing efforts if you know how to use it to its full effect. It offers endless opportunities for promotion, brand growth, and customer service. The best part is that social media can give any entrepreneur the reach what was previously only possible with big media budgets though TV and Print.
Do not forget that your social media efforts should be focused on your customers, not you. Don't make the mistake of using your business social media profiles for traditional self-promotion. It's not about just being present on social media; it's about being an active part of a community, and adding value to your audience.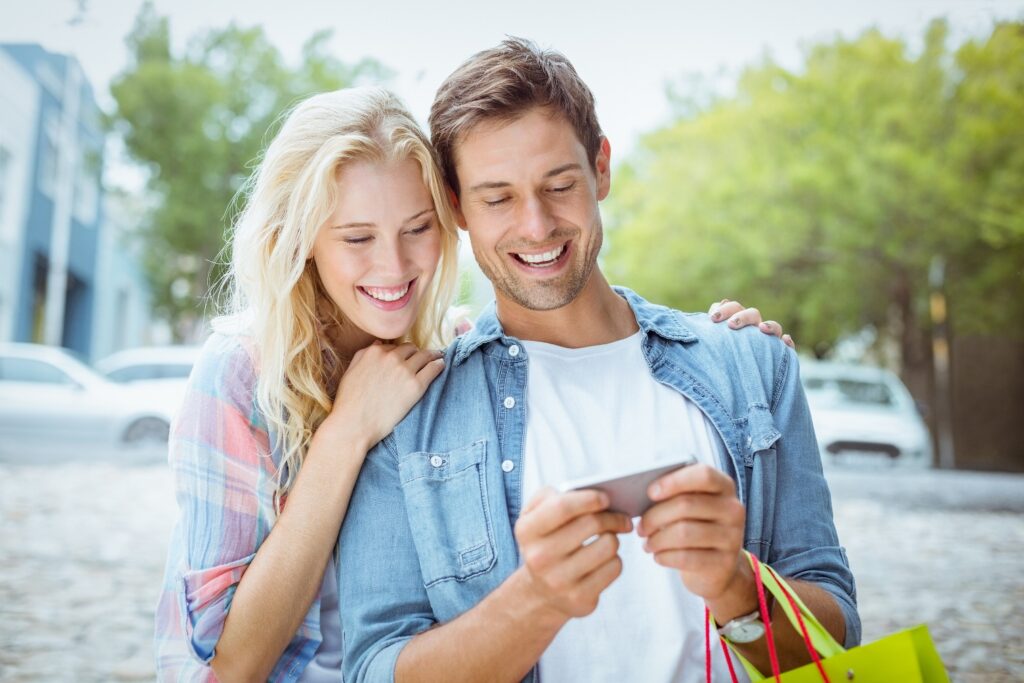 Find a way to educate, entertain, and engage your followers. If you succeed, they will mentally connect your brand with fun and friendly interaction. Share information that will grab their attention. Motivate them to communicate with you and share your content with their friends. Forget about all the formalities. Consider social media a playground where you can make friends with current and prospective customers.
3. Engage your customers
All right, so you already know that it's important to engage your customers. But, is it enough to do it through social media and comments on your website? Of course it isn't! You have to think of a way to make your customers feel as if they are a part of your business. Experiential marketing is great for engagement. But, it can be expensive if you want to use the latest technology.
But, what if you exclude the fancy interactive kiosks and billboards, and use the benefits of human interaction instead? Invite your customers to take part in the development of your next marketing strategy, your next product, or service. Use your website and social media profiles to announce your idea and invite everyone to apply.
Take customers in your office and introduce them to your team. Take photos and videos of the visit and share them online. Reward customers with vouchers, loyalty cards, or annual discounts for your products and services. Whatever you do, make it fun and valuable for both participants and viewers.
4. Show your expertise
If you are new on the market, it doesn't mean that you know nothing about your industry. Don't be afraid to step up and show your expertise to the world and establish yourself as a thought leader. Start writing a blog on your website. It will open opportunities to share valuable content on social media and improve your Search Engine Rankings. Offer to write guest blog posts for other websites. Find influential bloggers, send them some of your products for free and kindly ask for a review in return.
Get in touch with journalists that cover your industry. Invite them for media breakfasts. Show your openness for cooperation and share what your business is all about. Don't push them to publish a story; make them want to write a story about you. Let them know you are ready for an interview for any future stories related to your industry. This way, you will build a strong image and credibility that will help your startup grow.
5. Go offline
While online marketing offers lots of opportunities for marketing on a low budget, there are some offline tactics that may help as well. The best tricks are those that fall under the category of guerrilla marketing. For example, allow a 3D graffiti artist to draw on the walls of your premises or the floors in your store.
You can also engage the local community with offline activities and do a good deed at the same time. Offer free exhibition space for young artists or photographers in your store or premises. Organise book club activities. Give your products as props to amateur theater or film groups. Offer help in organising local events and ask for a permission to give out branded balloons in return. And, don't forget to go online and share the experiences with your offline activities.
Conclusion
Whatever you do in your startup marketing efforts, be innovative and original. Model off other entrepreneurs and organisations. Make sure that your marketing activities speak loudly about your image. Don't be afraid to experiment. Ask your customers for feedback and use negative comments to improve. Do not to get into heated discussions. Say thank you for every comment and try to make the most out of every opportunity. Most importantly, strive for excellence across the board by creating as much value as you can for your customers.
To discuss more about startup marketing specifically for your business model as well as specific solutions I have developed, contact me today for a confidential discussion.