If you want to better understand what the term innovation for small business means, think of yourself as a scientist doing an experiment. You'll never be able to stand out if you simply try to copy other people's inventions and try to sell them at a lower price. All you will manage to do is sell to a few passersby-customers who are in a hurry to buy, or people who are simply not willing to look around and see what the rest of the market has to offer.
Perhaps your small business has survived so far without an innovative strategy. Then perhaps mere survival is not on your mind and you are perfectly happy with the modest level of growth you're experiencing by being "ordinary". Don't look at innovation as a life-saving trick you only have to pull out when a business is dying. Why not consider seeing yourself as a famous "business scientist" that comes up with a ground-breaking experiment and innovates?
The importance of innovation for small business owners
The lack of financial means is both a constraint and an advantage that small businesses have over big ones. Not being able to accomplish their goals, small businesses have to look for creative ways to overcome an issue. This is why most innovations come from the small business sector. Small business innovation is exactly why small businesses are better at surviving during hard times than large corporations.
Small businesses are used to the struggle, and they have learned how to make the most out of it. Moreover, running a small business means being as close as it gets with your target audience, so you can make sure you know what people need.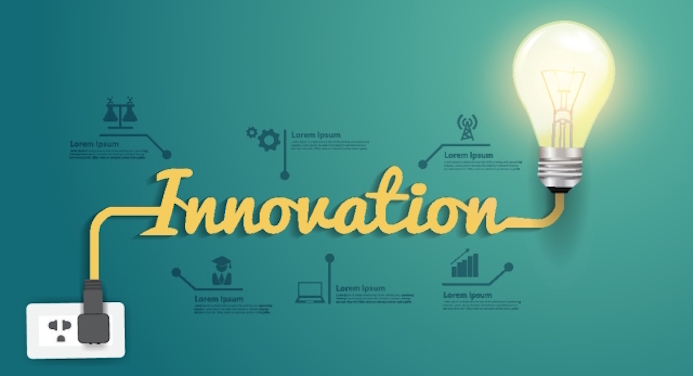 Large corporations are aware of this phenomenon and the opportunities that small businesses bring to fill their void. You've probably noticed that most corporations lately have been focusing on acquiring smaller innovative companies, rather than innovating on their own.
It's easier for large corporations to take over or partner with a company that has an established innovative product or service, and simply boost their success that way. Hence, the importance of innovation for small business owners is even more important nowadays. What is even more important, you need to ensure strong market presence with an innovation which is scalable.
You need to get acquainted with the pain points large corporations are struggling with. Based on those pain points, you can create an innovative solution and develop it into a scalable product. This way, you can attract the attention of big companies and get offers for partnerships, licensing agreements, or company buyouts. Therefore, looking at the concept of innovation for small business is probably the most important thing entrepreneurs should bear in mind.
How can you stand out in today's business world?     
Many small business owners are experimenting with different tools and strategies in their attempts to improve their overall success. While experimentation and risk are required when it comes to innovation, you need to know where to focus your efforts. If you get stuck in endless trials & experimentation without a clear strategy, you'll waste a lot of time and money.
But just as some companies can successfully come to life as a result of innovation, others can fail if they stop innovating. Why? Businesses that are committed to innovation are well positioned to develop goods and services that continuously meet the shifting social trends and preferences, while those that avoid innovation face an ongoing risk of becoming irrelevant.
Take innovation seriously
When it comes to innovation, it's crucial to embed it deeply into your company's vision and culture. Each and every employee needs to have innovation in mind because you can never know where the best idea will come from.
However, while it's good to have the entire company dedicated to innovation, you need to assign one main person who will drive the innovation initiatives. It can be an employee with a title such as chief innovation officer (or similar), one who will be entirely focused on this matter. If you can't afford it, you can assign one person of influence to lead the innovation process along with having other responsibilities.
Have one person who will be ready to go above and beyond in their efforts to come up with an innovative idea. This person should be able to lead the entire team to coming up with ways of properly using its full potential.
Aside from having a good innovation leader, it's important to have a diverse team working on innovation itself. Make sure that your team consists of people of different ages, with different backgrounds and different points of view. This way, you will be able to generate different ideas and shape them afterwards, thanks to the large cumulative knowledge of your team as a whole. 
Do not mix innovation with invention
Many people have trouble with innovation because they think that to "innovate" they have come up with something that has never existed before. That's not innovation – that's actually an "invention". While there are similarities, invention shouldn't be mistaken for innovation.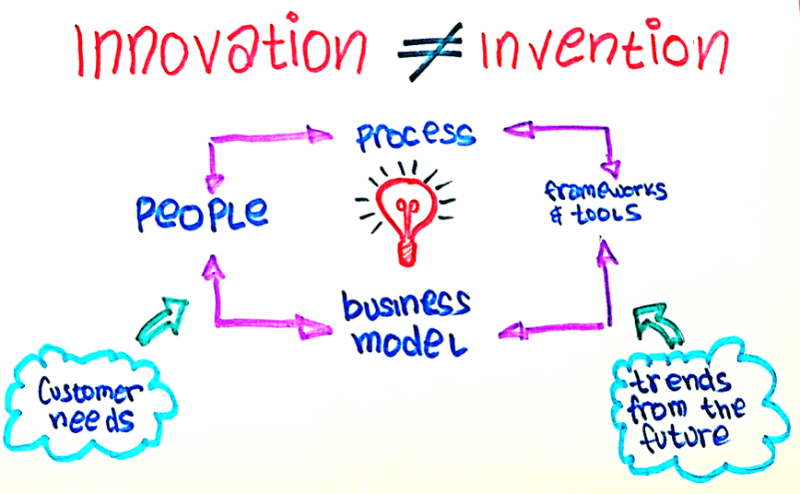 Innovation is all about finding better and more effective ways to work on things that already exist. Innovation can improve the products and services that are already offered on the market. As soon as you make a clear distinction between innovating and inventing things, you will be much more willing to embrace it.
The entire point is to find out what people want and do it better, while creating a strong connection between the customers and the brand. Think about improving existing products, instead of creating a new product from scratch.
Focus on customer experience
The experience that you offer to your customers is the key to success. You need to focus your innovation efforts on improving customer satisfaction. Search for ways to get personal with customers and get to know their life story, their habits and needs.
In order to do this, you have to set clear targets. If you try to serve everyone, you'll end up serving no one. Focus on becoming a specialist in a certain niche, and try to solve your customers' specific problems. Having a clear target audience will help you get better insights into their needs and find effective ways to satisfy them.
Regardless of the uniqueness and the usefulness of your products or services, make sure that you offer them in an appealing way. Today's customers want and expect to be entertained. Start by creating and sharing a story behind your offerings. If you want to win customers' attention, be prepared to offer a compelling narrative.
Make sure that you are using your marketing resources in a way that keeps your company and products on the customers' minds. Find effective ways to be present both online and offline. Solve people's problems, entertain them, and you'll build yourself a large group of followers and supporters. You can have the best innovative idea ever, but you won't experience much success if you don't know how to sell it.