If businesses do not have a Facebook advertising strategy, they can easily be missing out on sales, leads and growth.
Social networks have huge marketing potential and can be used as a database of future customers. Facebook is by far the biggest social media network on the Internet. 13 years after launching and less than five years after hitting 1 billion, Facebook now has 2 billion monthly active users.
Advertising on social platforms can be complex for franchise businesses. However with a solid Facebook advertising strategy, both franchisors and franchisees can capitalise on the strengths of a multi-location structure and achieve tremendous business results.
In this post, I will discuss the trials that franchise businesses might encounter when utilising Facebook ads. Subsequently, I will share strategies for Facebook advertising when applied to a franchise structure.
*Approx 10 minute read
Who Is This Post For?
Local business owners small to large
Multi-unit brands such as franchise groups, dealer networks and national brands with a local presence.
Commonly Asked Questions That I Will Address:
What are the challenges that a franchise model faces with Facebook advertising
Why Facebook is the most effective advertising platform
What Facebook advertising strategy is the most advantageous one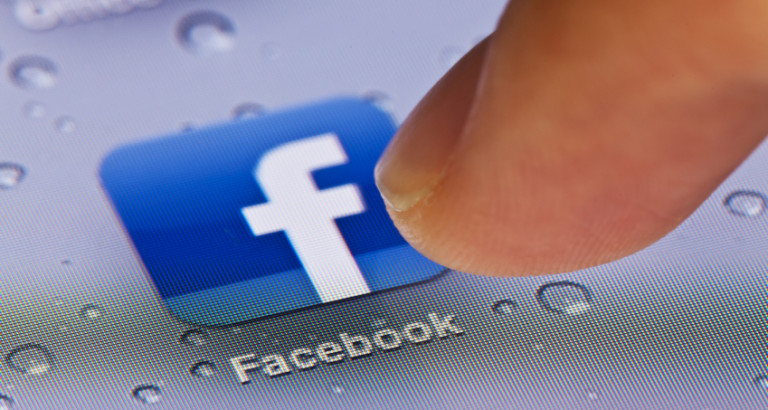 The Challenges with Facebook Advertising for Franchise Groups?
Business Owners
First of all, a franchise business model differs greatly than a standard organisational structure. The main difference being that the managers of the individual outlets are the owners and not employees.
They are business people who have bought their own business within a franchise group to take advantage of the benefits of an established brand.
Franchisees work very hard and generally put in 100%. However, because they are all entrepreneurs, they often have clashing concepts which can prove a challenge especially when the whole company is supposed to be moving in the same direction.
Different Approaches
What's more, a franchise model often requires different approaches for different locations. This is because advertising strategies will vary depending on the many aspects of the individual region as well as the owner. For example, a public holiday special offer is applicable to New South Wales but not Queensland.
Micro Focus
Running and executing a successful Facebook advertising campaign on an individual store level can be arduous and time consuming due to the sheer micro focus necessary. While simple "post boost" ads are relatively easy to set up and manage, the much more successful Facebook ads managed through Ads Manager are a lot more intricate to set up and execute. Franchisees have already many roles to fill, and gathering such Facebook advertising knowledge takes a great amount of time and effort local store owners might not have.
Power Structure
More often than not both the franchisor and franchises are skeptical about digital advertising. This is because the franchisee wants to run their own ads but they are not digital savvy and Facebook's Ad Manager tools are quite complex to master. On top of that, franchisees don't have the resources like time and staff to run successful ads. The franchisor, on the other hand, wants to manage ads on behalf of the franchisee either through a consolidated budget or by charging franchisees a fee. However, this approach does not give franchisees the ability to tailor the ads to their store and non-local ads are less successful.
It all boils down to achieving a balance between company-wide consistency versus the implementation of hyper-location advertising.
Why Facebook Advertising?
Social networks have huge marketing potential and can be used as a database of future customers. Facebook is by far the biggest social media network on the Internet. 13 years after launching and less than five years after hitting 1 billion, Facebook now has 2 billion monthly active users.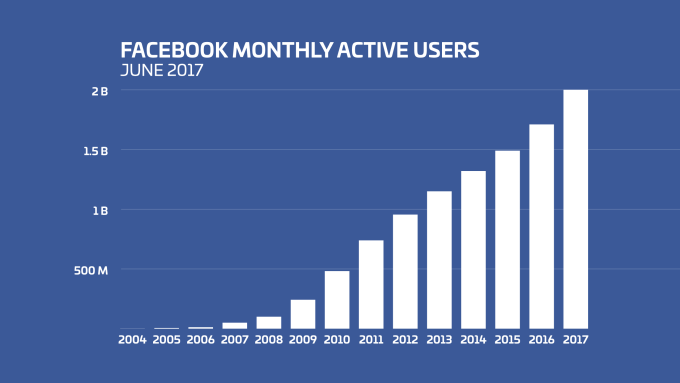 Here's how Facebook Advertising can help franchise business models grow their sales:
Facebook Locations
To start off with, let's delve into the age-old corporate vs. local page debate. This debate has well an truly been quashed because by having local pages, franchises can exert social media dominance and duplicate the store network address by address. What's more, locality is the main driver for:
Local customer interaction – No matter how good a corporate Facebook page is, local pages can have a larger audience. This is chiefly because local pages can customise suitable content for their local customers (E.g. local promotions, local news).
Social search visibility – Corporate pages will not be found in a local business search on Facebook as they do not have a local address making them essentially invisible to potential local customers.
So in summary, having local pages is a critical step for any multi-location business.
The Facebook Locations feature is a useful tool that allows multi-location businesses to structure and manage their Facebook pages. It helps resolve many issues by connecting all local pages to the corporate page and streamlining all setup and management.
It is imperative though, to have one team managing all the location pages as it can be quite complex and time consuming having to ensure pages accuracy. What's often the case is franchisees will have duplicate pages for their location either because different people within the store create the same page unknowingly, or customers create Facebook places pages without their knowledge.
Brand Loyalty
The Facebook user interface is set up in a way that is quick and easy to interact with customers, in turn fostering brand loyalty. Businesses can provide fast customer support simply by responding to a review, comment or message which then instantly is displayed on the Facebook page.
The younger generation especially is using Facebook more and more to find out about products and services. When fans see that a business is genuine and responsive to their questions or comments, seeds of loyalty are sown right there.
What's more, out of all the platforms, Facebook increases engagement in the form of likes, comments, and shares the most. This has huge potential in building a connection with future customers, in turn leading to increased brand loyalty.
Targeted Ads
Within Facebook Ads Manager, businesses have the ability to construct highly targeted ads that are almost guaranteed to reach audiences that are most interested in the product being marketed.
For instance, businesses can target a married mother of 2 children that lives in Brisbane, is between 30 and 50 years of age, earns more than $65,000 and has an interest in gardening.
Going a step further, Facebook also lets businesses a 'custom audience' or a 'lookalike audience'. Custom audiences are customers that the business already knows and lookalikes are what Facebook algorithms deem to be people that are most likely to be interested in the business, based on previous advertising results.
In a nutshell, with these hyper-targeting options, businesses can zoom into the perfect customers and convert them into leads.
Website Traffic
Facebook can be used to increase website traffic by sending potential prospects to your website via Facebook posts and ads. This is done through adding website links to the posts and/or ads and using compelling CTA's instructing people to click to find out more.
After the traffic is flowing nicely, companies can then use Google Analytics to monitor activity specifically form Facebook. This helps with figuring out what types of content customers respond best to.
Customer Insights
Data gathered from social media has the power to shed light on always changing consumer trends. The amount of data gathered grows larger by the second and customer behaviour on social media represents a major driver of the phenomenon. The number of social media users worldwide in 2018 is 3.196 billion, up 13 percent year-on-year. That is A LOT of data coming in on a daily basis.
Facebook ads data has the potential to uncover valuable information about customers' needs and opinions. This data presents a huge opportunity to understand each stage of the consumer decision-making process.
It's very easy to be able to see what your customers are saying on Facebook and they are saying it freely. By carefully monitoring all incoming engagements, companies have the ability to tailor products and services to better meet their customers' needs.
Better ROI
Facebook advertising can be extremely cost-effective when managed correctly. Account set-up is free for any franchise and paid advertising options can be tailored to any budget. In effect, businesses can reach many people for less money, than traditional advertising.
Let's have a look at some stats that highlight Facebook's effectiveness as an advertising channel: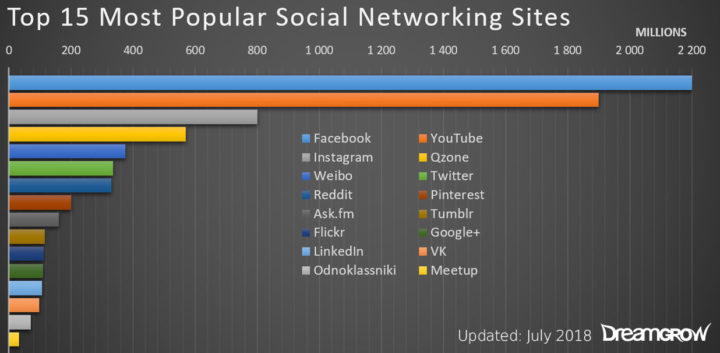 It's pretty easy to see why Facebook is such a cost-effective advertising method.
A Flexible Facebook Ad Strategy
A franchise structure will benefit the most from a flexible and composite Facebook advertising strategy. This approach allows corporate to design the overall campaign strategy and create the creatives as well as copy. But here's the difference: instead of making a single set of ads that are used across all stores, in a composite approach corporate creates various ad alternatives for franchisees to chose from in order to make sure that the targeting is relevant to local customers.
By having a flexible ad strategy that is managed from top-down, it allows all the ad content to be part of the same universal campaign even though there are several options for customisation. This results in much better coordination and effectiveness across the network.
With this strategy, the franchisor can support the franchisees and provide them with tactical content, while franchisees can pick and tailor the ads that apply best to their location.
Conclusion
It's simple. If businesses fail to utilise Facebook as an essential component of their advertising strategy, they can set themselves up for failure.
Facebook advertising in a franchise system presents some challenges due to the increase in complexity when compared to a conventional business model. But with a strategy of ad flexibility, both franchisors and franchisees can capitalise on the strengths of a multi-location structure and achieve tremendous business results.
To discuss how Facebook advertising can benefit your business model as well as specific solutions I have developed for Franchise groups and multi-unit organisations, contact me today for a confidential discussion.