What's the one thing that all successful companies have in common? You probably know the answer – innovation. But, how can you introduce a culture of innovation in your company and use it as a mechanism that drives success? Well, the shift from traditional to innovative culture takes time and effort. Fortunately, if you want to shortcut your success, you can use corporate innovation services to tackle your biggest innovation challenges.
Why would you turn to corporate innovation services?
This is a legitimate question. Innovation itself implies putting your own creativity into action to make technology or service advancements. Using services to help you innovate can seem a bit paradoxical. But, all it takes to embrace the idea of corporate innovation services is to admit that the corporate innovation process can be daunting.
It is a continuous process that needs to be applied to every aspect of your work. Thus, the corporate innovation process requires a significant amount of energy and many financial investments in research and development activities.
The good thing about innovation is that there are no limits to what can be achieved. There are many corporate innovation ideas you can leverage, only if you are serious about doing it right.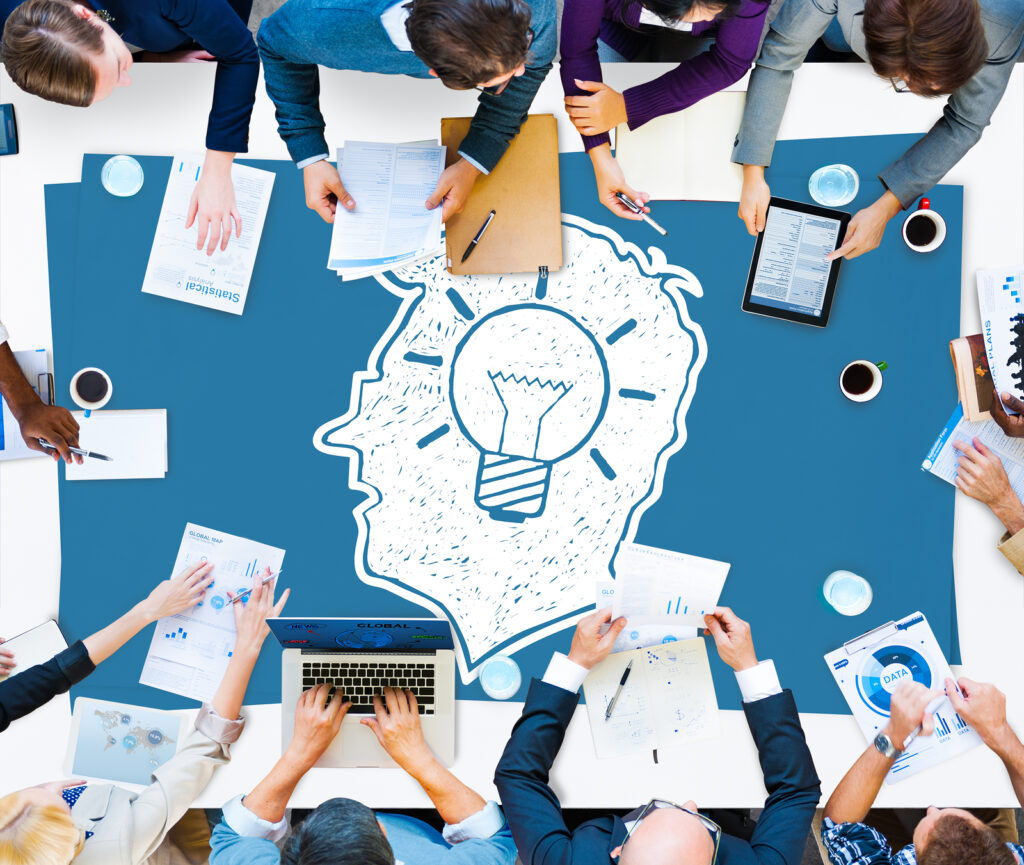 What does it take to become a successful corporate innovator?
When it comes to innovation, there's no magic formula for success. However, experience shows there are some factors which have proven to be crucial in corporate innovation. For example, it's important to determine proper innovation models.  Especially if you are running a well-established company. It's crucial to consider optimising existing business processes (BAU) or employing game-changing creativity (Disruption).
Aside from the ability to recognise the right innovation model, there are other important factors that influence innovation success as well. There a set of eight creative, strategic, organisational and executional attributes that you need.
SideNote: Speaking of influence, see how you can build influence online with content curation
1. Embrace aspiration
Having a vision is important. What is more important is for that vision to be realistic enough to stimulate action. You need to adjust your innovation aspirations with the objectives for financial growth. In other words, you need to set a so-called innovation target for growth and integrate this into your strategic plans.
Keep in mind that this target must be big enough to justify the investment. Otherwise, you risk your innovation goals to fall short of ROI goals. You'll also need to adjust the future performance and time targets with the innovation target.
2. Make justified choices
The corporate innovation process includes collecting fresh, creative ideas. But, the real struggle comes when you have to determine which ideas to support and scale. You can't predict this until you start investing in your ideas, and you can't invest in all. So, naturally, you need to be ready to manage the risks that come with innovation.
In order to have realistic justification for the ideas that you choose to invest in, create some boundaries based on prior strategic analysis. A tactic that has been proven as effective is choosing more projects than you can finance to completion. This will give you the opportunity to drop the ideas that don't seem successful during the initial phases.
3. Discover the most promising ideas
How can you recognise the promising and actionable ideas? Well, some companies have acted on gut and that has resulted in long-term success. The bad thing is that innovation requires too much investment to leave it all to gut and creativity.
Successful innovation demands thorough assessment and intersection of three crucial elements:
Identification of a valuable customer problem to solve
Choice of technology that enables a solution to the problem
Creation of a business model that can generate revenue
4. Evolve to creating innovative business models
Even wonder what makes a business model innovative? How do startups manage to grow? How do established companies reinvent their businesses? Even leading companies are struggling with these issues. In theory, innovative business models are those that diversify the profit flow, change the value chain economics, and alter the models of delivery.
In practice, successful companies consistently experiment and reevaluate projects which are not part of their core business. It's important to test new projects whenever you have the chance and finances allow for it. Do not wait until your core business model is under threat to test new value propositions.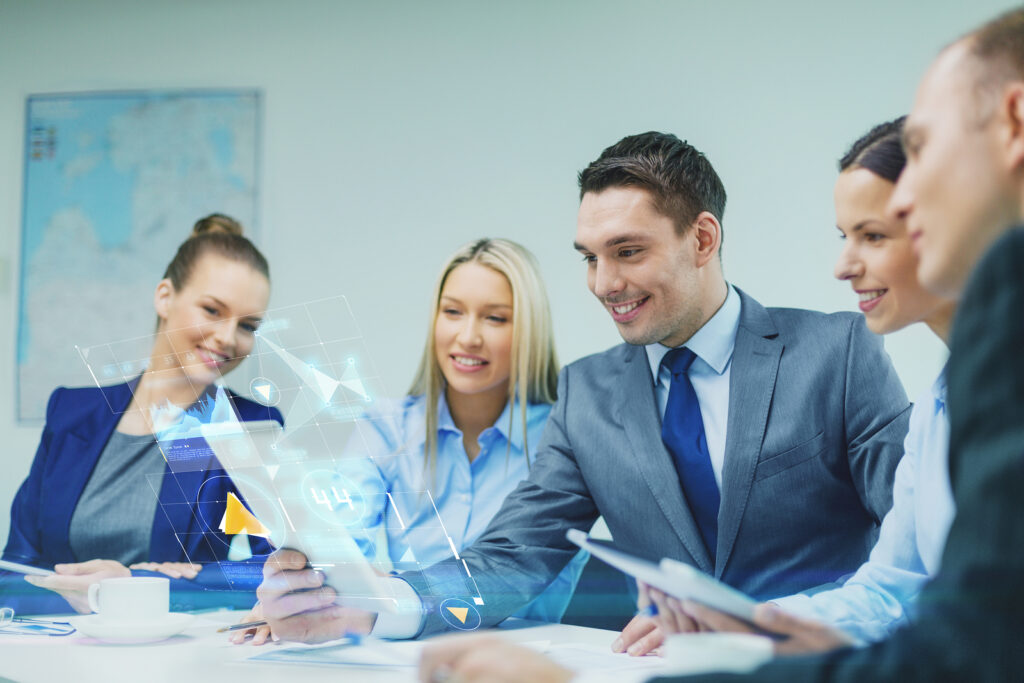 5. Speed up the innovation process
Sometimes, companies hold back their own innovation attempts as a result of too much bureaucracy. The innovation processes can include lots of approval barriers which slow down the actual testing of ideas with customers. You need to find a balance between making fast decisions that will maintain competitive advantage and minimising risks.
To keep this balance, you need to assign managers with the right experience, knowledge, and skills to make fast and smart decisions. For this, you'll need to ensure a good cross-functional collaboration, clear decision pathways, and continuous learning cycles.
6. Scale the ideas that prove successful
Just like everything related to innovation, scaling too needs to be done quickly. If you try to play it safe and scale over time, you may fail to reap the benefits of your previous efforts. All the company capabilities and resources must be focused on delivering your innovation quickly. Speed to market is important.
To be able to align all the business processes towards innovation scaling, it's important to estimate the magnitude. Consider the possible reach of your idea and weigh the risks involved so you can ensure the right resources. Check if the idea is appropriate only for niche markets or you can try going global.
7. Extend the networks outside your company
If you want to multiply the ROI when investing in innovation, you'll need external collaborators. Good ideas deserve to be carried out by the best talent available, even if it means going outside of the company and geographic boundaries. This way, you'll create greater value for both your customers and partners.
Develop ecosystems that can help you make the most out of the benefits of your ideas. Make networks that can support your innovation strategies. Constantly review and extend your networks. Motivate your business partners by using sophisticated incentives and contractual structures.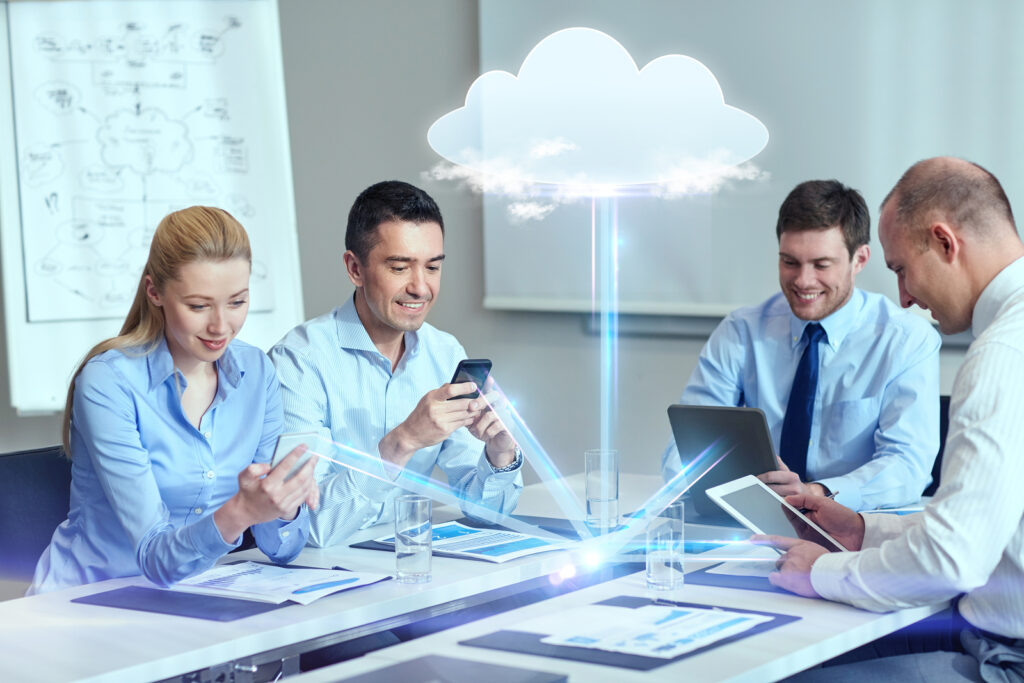 8. Establish an innovative corporate culture
You need to incorporate innovation into the roots of your company. It will make it easier for you to find the right talent and partners, as well as stimulate and reward innovative behavior. Successful innovation leaders encourage their talent by clarifying responsibilities and using appropriate incentives and rewards.
Establish an innovative culture and motivate innovation through individual projects within the company. Focus your aspirations on forming tight connections between innovation, strategy, and performance. This way, you'll make great use of all your resources which will inevitably lead you to success.
Conclusion
Innovation is a critical area of expertise that all organisations need to consider moving forward. Many organisations have failed by not getting these foundational elements right. I believe in modelling those who have been before us where possible (which goes against the whole idea of innovation) however leveraging other organisations success in terms of these core principles should set your organisation off to a good start, reducing cost and time to get you up and running.