Innovation is the main catalyst behind most great corporate success and development. Along with providing for a better organisational culture, innovation improves efficiency, productivity, quality and competitiveness. Nonetheless, companies frequently fail to build and maintain their innovation capacities. Why is this happening? The reason is twofold – a lack of an innovation strategy and failure to execute. To fix this, enterprises must devote due time and effort to strengthening their corporate innovation programs and processes.
The best way to achieve this? Reliable software that supports, accelerates and advances sustained innovation practices.
The increasing emphasis on the value of innovation goes side by side with the evolution in corporate innovation models and strategies. These focus on people-powered innovation i.e. the shift in the number of people involved in the innovation process from the domain of the few to the domain of the many.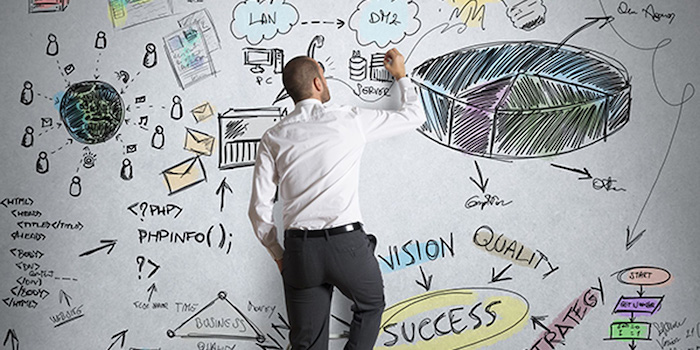 7 commandments of corporate innovation programs
Corporate innovation doesn't always spell success. Certain principles must be upheld so that your innovation process can fulfill its destiny in terms of ROI and revenue.
This is what you need to pay attention to:
1. Secure buy-in and financial support from key stakeholders
Commitment is as important in business as it is in any other relationship. You and your key stakeholders have to be on the same page about your concepts, visions and goals.
Since all business initiatives are inherently uncertain in terms of the outcome, you have to find the best way to "sell" your initiative to your key stakeholders.
You can start on the department level and work your way up to the C-level, or aim straight for the top and gain executive support from the beginning.
You will need to identify the influencers – individuals capable of influencing the decision making process – to act as your "campaign supporters" (speaking of influence, see how you can build influence online with content curation). Also, you can spice things up with an attractive launch event.
In any case, to ensure continuous involvement, make sure you get your point across convincingly from the get-go.
2. Avail yourself of innovation program management software
To streamline the ideation process from conception to action, support your business processes with innovation program management software. This will ensure systematic management of the entire innovation process – from idea generation to concept development, and from proposal to execution.
Using specifically designed software to facilitate your innovation process helps expand the innovation pool, increase the flow of ideas and their visibility, so that they can be contemplated and improved. It also allows effective innovation resource management so that the best corporate innovation ideas are selected and implemented.
3. Define goals to ensure success
To ensure successful innovation, set clear goals that you can track objectively over time and make sure they are measurable and achievable.
Different stages in the innovation program process may require different goal time frames. Your short-term goal can include collecting a certain number of ideas from a certain number of contributors.
During a later stage of the process, your emphasis may shift to the quality of said ideas, in terms of their conversion into proposals, the number of executed ideas or the revenue generated by their execution.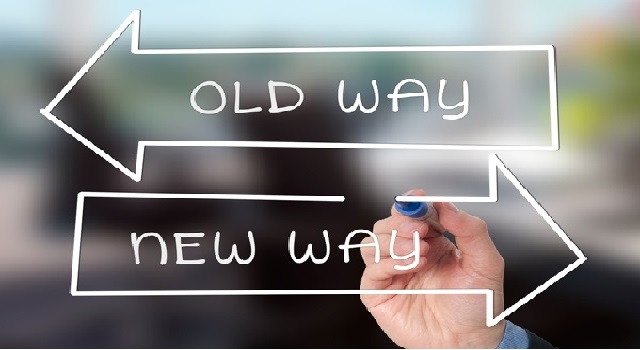 4. Keep your employees engaged
Fact – innovation is a corporate thing. Fact – business ideas don't become innovations by default. Their viability needs to be assessed, they need to be developed into a concept and turned into actionable reality.
The success of a program is closely linked to the degree of employee engagement, since each step of the innovation process requires the collective effort of different people. The establishment of culture of innovation keeps employees motivated and encourages collaboration and flow of ideas.
To sustain employee engagement, hold periodical meetings to keep people informed. Make sure people's ideas and feedback are recognized and their success acknowledged, and keep idea submitters in the loop. This will encourage greater participation in the future.
5. Idea evaluation matters
Ample idea generation is the most important part of the creative thinking process. However, ideas themselves are just a starting point, and you still need to select the best ones from the bunch (check out this idea about using Facebook marketing for multi-location businesses).
This brings us to the very important issue of idea evaluation. Simply put, without proper idea evaluation, there can be no implementation.
You can use different filtering options to break down a large group of collected ideas, so they can be prioritized and further developed. Also, good innovation program management software allows you to shortlist ideas and identify the best opportunities.
Prioritization tools can include simple stack ranking, a single scale ranking of 1 to n, pairwise comparison, and scorecarding.
This involves working with subject matter experts to help evaluate ideas, including detailed evaluation and prioritization of shortlisted ideas, based on answers to sets of questions.
6. Focus on implementation
Once you have obtained a certain number of qualified ideas, the next step is to convert them into something meaningful and actionable within your enterprise. This is what your collaborative innovation program should be designed to do.
The last stage of the innovation management life cycle is about turning ideas into tangible results. This is what the innovation process is all about. It's about return on investment and getting financial value from your innovation efforts.
This is why it is vital to make use of tools designed to assess, prioritize and implement your best ideas.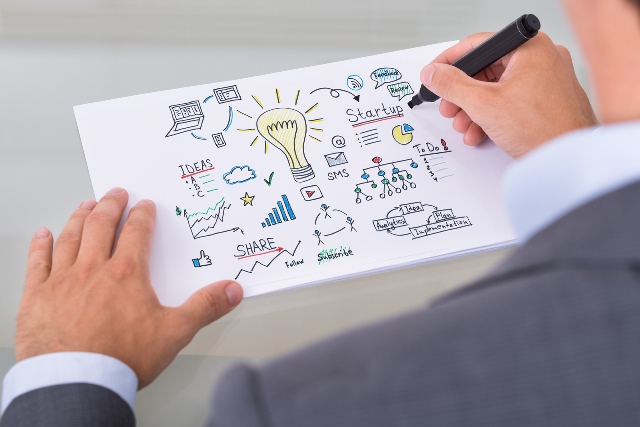 7. Quantify results
To optimize performance, reporting and measurement must be maintained at all stages of the innovation process. After all, the aim is to deliver results and demonstrate value based on proof, not mere possibility.
To do that, you must choose your measurement standards first. For instance, to measure employee engagement, your metrics can include active participation and the number of submitted or feasible ideas.
To measure program performance, you can measure the number of campaigns, participants, ideas collected, votes cast, outcomes generated, etc.
Also, metrics may be linked to ROI and include realized outcomes, patents filed, products launched, new markets and new revenue.
To wrap it all up
The success of your innovation program depends on a number of factors, from securing stakeholder buy-in and executive support to getting the right people to generate good ideas. This is where it gets tricky for most companies.
As said before, only the ideas that actually get executed represent actual "innovation". Finding an efficient way to manage a high volume of ideas can be challenging, and this is especially true when it comes to converting the good ideas into something actionable.
Well-designed innovation program management software can automate the process of innovation from start to finish – from the ideation phase, through to idea evaluation, business casing, team building, project management, delivery and quantification of outcome.
Good software can help optimize the management of ideas, so that the best ones turn into executable projects, while promoting employee collaboration and engagement.