Determining which marketing tech stack to choose is more often than not a difficult decision to make. Especially in the current fast-paced technologic climate. The overwhelming number of choices coupled with the need for at least some technical know-how leaves many leaders with apprehension that making the wrong choice may have grave consequences in the future.
Rest assured, in this blog I will delve into the pivotal factors that need to be looked at during this decision making process, and how to zoom in on the options and get a clear understanding of which technologies are most crucial to fulfilling business goals.
*Approx 8 minute read
Who Is This Post For?
Local business owners small to large
Multi-unit brands such as franchise groups, dealer networks and national brands with a local presence.
Commonly Asked Questions That I Will Address:
What is a marketing tech stack
What is the marketing technology age
How to choose a tech stack
What are the key technologies available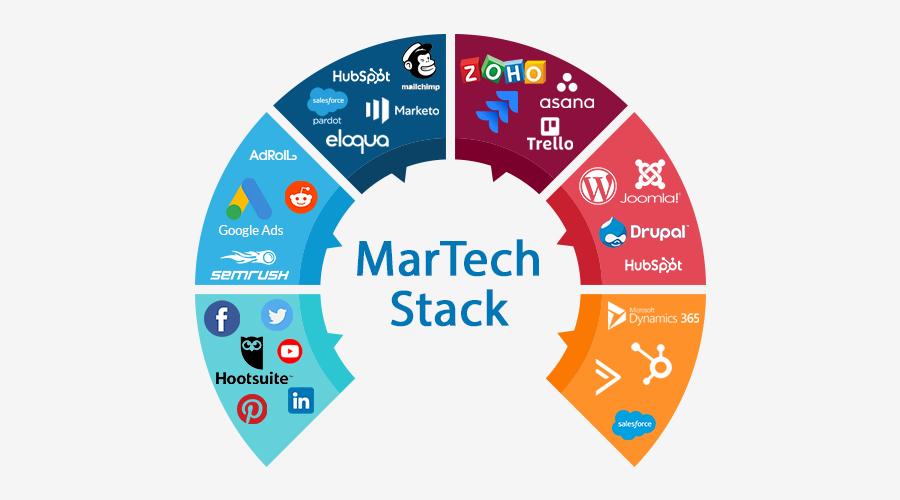 What is a Marketing Tech Stack?
Simply put, a marketing tech stack involves a set of technology-based tools (I.e. social media marketing tools) that businesses use to conduct and improve marketing activities, across various chosen channels.
The term 'stack' is derived from the grouping of technologies that are used to make marketing efforts seamless as well as measure the impact and drive more efficient spending.
Depending on the business model, marketing technology stacks can vary from different types to the number of tools used.
The Marketing Technology Age
The marketing technology age has most certainly arrived and is experiencing an exponential growth cluster. The utter range and amount of channels available, as well as marketing technology vendors, can be overwhelming for many businesses.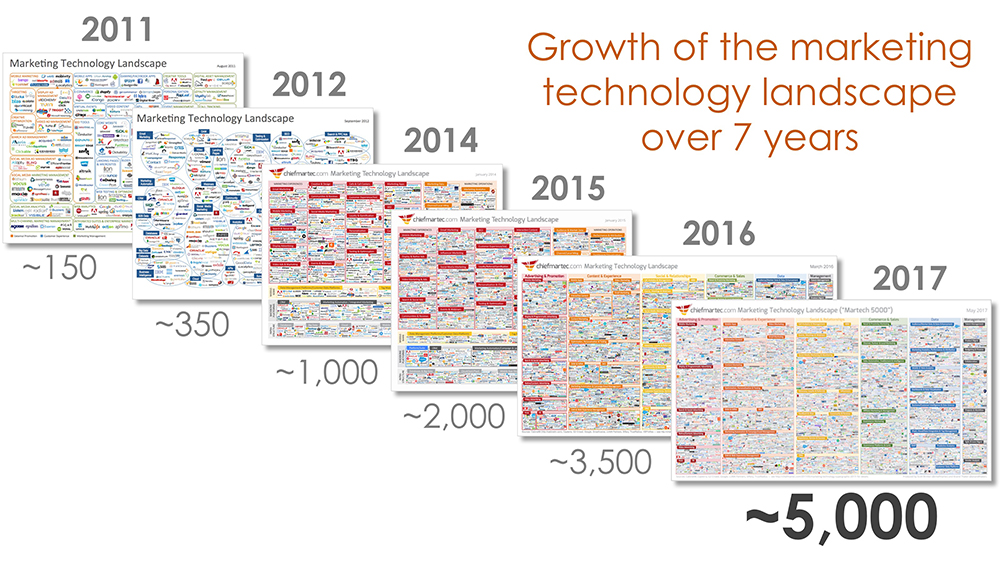 MarTech analytics show that in only 6 years, companies that are implementing marketing technology rose from 150 to 5000. What's more, based on Gartner's forecast, marketing technology budgets will exceed IT budgets solidifying the stance of technology stacks as the bread and butter of marketing.
How To Choose Your Marketing Tech Stack?
It all depends on the business model as this defines the goals, in turn impacting the technological choice and how they should be 'stacked'. A fundamental aspect is whether your business markets to consumers (B2C) or to businesses (B2B) as both will use different channels and technologies to service customers and sell products.
However, universally choosing a marketing stack involves the following:
Figure out what tech is already in place

Work out what are the most probable tech purchases will be in the near future
Determine how to use, optimise and make the most of the data available
In a nutshell, businesses need to figure out which technologies are foundational, and have priority. Both B2C and B2B businesses should consider the following technology a necessity:
Content Management System (CMS)
CMS is a program that supports the creation, management, distribution, publishing, and discovery of corporate information. In other words, it allows for easier web content management as well as multiple user capabilities.
Benefits of a CMS include:
Improved site navigation, consistency and flexibility
Simplified publishing process and better security
Better information transparency
Greater growth volume
Lower site maintenance expenses
Advertising Technology
As new technology and platforms are released, the internet continues to propel change onto the advertising industry.
Advertising is vital for obtaining customers and by utilising new technologies, advertising has the potential to gain new levels of success.
Two of the most profound advertising tech tools are programmatic and omnichannel advertising. Programmatic advertising uses machines rather than people to conduct advertising activity online, whereas omnichannel reaches target consumers across all channels, including desktop and mobile by analysing how customers have interacted with a brand in the past.
Email Marketing
Email marketing has come a long way since the initial email message was sent in 1971. Today, over 205 billion emails are sent and received every day according to the technology research firm, Radicati.
Email is a key customer communications channel for today's marketers and shows no sign of slowing. It plays a core role in marketing automation and combines the tools needed for data integration.
And if these stats don't convince you, here are more email marketing reasons worth looking at:
Works in unison with content marketing by collecting visitor email addresses
Increases traffic and sales by engaging customers in more human ways, in turn driving traffic to the website
Builds relationships with target audiences by nurturing returning customers with content
Analytics
In order to gauge marketing performance and measure digital marketing activity, businesses need a tool that will enable this data collection and analysis. These days, the majority of businesses have website analytics tools installed and working.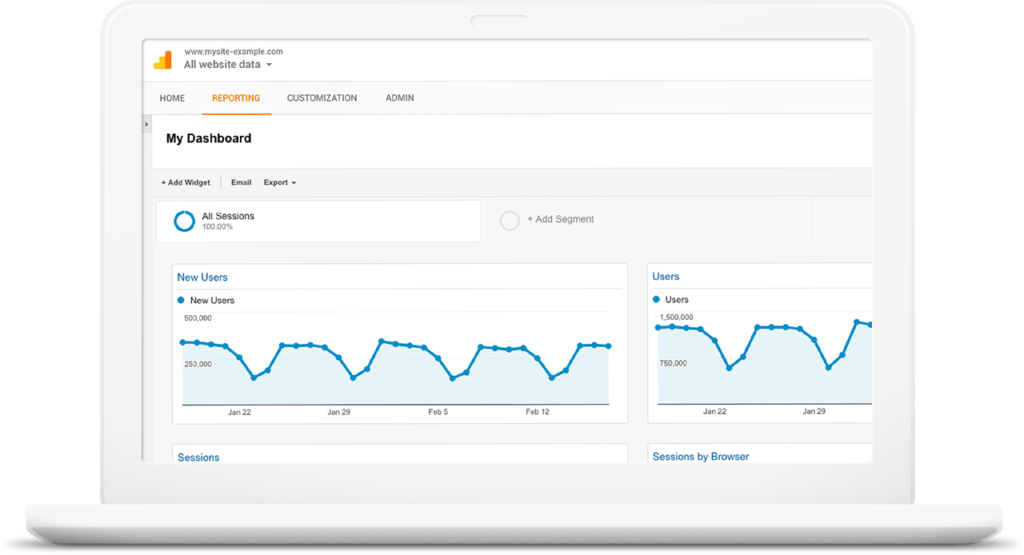 Naturally, Google Analytics is the main preference and it's best integrated with AdWords to get the best out of both platforms.
Whilst the above technologies are almost a requirement, it is also important to note that a business must have the following in order to make the right choice:
Availability of Resources
The newer the technology, the more challenging as well as expensive it will be to build it. It helps to be aware that getting caught up in a trend of having the latest technology can result in higher costs and difficulty to find talent.
Instead, invest in what's already available in abundance at the location where your company is – both in-house or outsourced. Make sure you take note of the number of support groups already accessible for the tech. This is important because it's going to be challenging to find solutions when issues arise if there aren't enough support groups available.
Product Type
This is the most deciding factor when choosing your tech stack. Before anything is done, crucial questions need to be answered such as whether the product needs high traffic support and if speed a critical component. Know your customer and product well and get as much information as possible as it could define how your product will scale in the future.
Do your research – see what competitors and other companies are doing to determine what tools and technologies are frequently utilised.
Conclusion
In the current fast-paced technologic climate, it can be very overwhelming to choose the correct tech stack for many businesses.
I've presented the various options as well as business aspects that will aid this decision process and get a clear understanding of which technologies are most crucial to fulfilling business goals.
To discuss which tech stack is most suitable for your business model as well as specific solutions I have developed for Franchise groups and multi-unit organisations, contact me today for a confidential discussion.