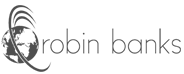 Robin Banks is one of the world's leading authorities on the subject of Mind Power and Personal Mastery. He is a highly-sought after International Speaker, filling rooms of up to 10,000 people at a time. He has spoken to CEO's and Senior Management from Global Fortune 500 companies.
In 2016 Robin reached out to me via a contact in New Zealand to help him launch his Mind Power program in Australia. This was to be the first of many programs to help grow his personal brand globally.
The Challenge
Short timeline to a live event
3 weeks lead time to fill an auditorium of 3,000 people to his free event was very tight given I had no understanding of the product or brand, nor the target market. Building a sales machine online usually requires at least 6 weeks.
Unrealistic Expectations
Robin needed 100 paying customers for a $1,000 program. He was basing his conversion rate off of what he achieves in a market in South Africa where he is well known.
Unknown Brand
Whilst Robin was a household name in South Africa, no one in Australia had heard of him. In fact the general response in Australia was "Robin Banks"? are you sure his name is not Mike Hunt?
The Solution
Setup a basic sales funnel highlighting the value proposition of Robins FREE 2hr live event.
Drive cold traffic from Facebook Ads, as he did not have an email list. This meant higher cost per lead than usual but it was the only online channel that could have worked given the timeline.
Capture emails from as many people as possible with a Free Lead Magnet in preparation for his next event.
Change the entire sales presentation at the free event to suit a more sophisticated audience than South Africa.
Increase the price of the program to demonstrate the value, and use a technique called "Stacking the Cool" whilst presenting the offer.
Collect video testimonials from all attendees of the free event and the paid program to use for the next event.
The Results
A very short runway only allow to get 800 people to attended the free live event (Broken down across 3 separate dates). This was well short of the 3,000 target Robin wanted.
Robins first free live event converted 2 attendees out of 98
The second live event converted 25 out of 112. A dramatic improvement from the first event after some tweaks to the presentation.
The third live event converted 80 out of 320 with some additional tweaks to Robins sales presentation.
Increased conversion rate from free event to paid customer by 900% from his first presentation after making dramatic changes.
Increased price of program from $999 to $1,197 to make up for low attendance rates.
Rolling out these new lessons in Robins local market in South Africa led to a dramatic uplift in sales and conversion rate moving forward.
The next phase of the transformation was to implement proper systems in to Robins business and hire the right team members to manage the business so Robin could do what he does best. Speak, Inspire and Educate.
Robin Banks Increases Sales by 900% with a Few Simple Tweaks to his On Stage Sales Presentation. Expanding his Reach to Millions Globally.
Want similar results for your business?
Robin has a great product and is a brilliant speaker. He just needed some help structuring his sales process for a more sophisticated marketplace than he was used to in South Africa.
These quick wins for Robin increased his business 9 fold, and that was just the beginning of what was possible with Robins model. With the right team, a well thoguht out strategy, and some simple processes in place Robin is looking at conservatively increasing his revenue by 30-40 times without increaseing operating costs more than 20%.
If you've got a solid product or service, want results like this, and arent afraid to put a little extra effort in short term, then lets talk. I get excited about delivering exponential results like this, and you might too.